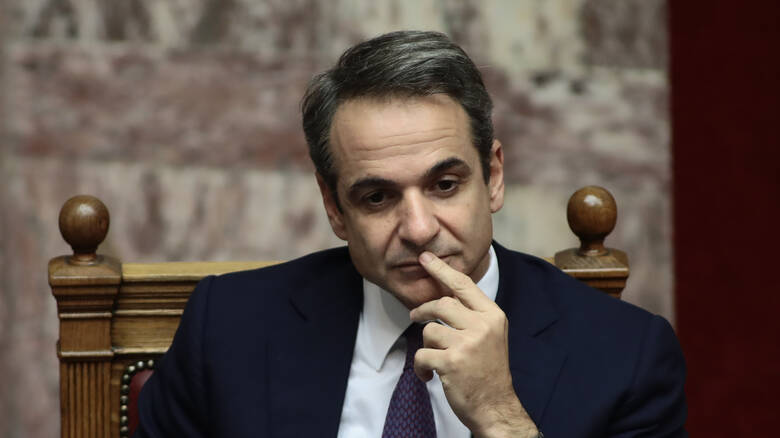 Having tabled a draft bill amending the electoral law in parliament earlier this week, the government is now gearing up for a presidential election, with Prime Minister Kyriacos Mitsotakis thought to have made up his mind on the candidate he will put forth for the top post.
Government officials have stated that the Prime Minister will announce his decision after a vote is held in the House on the newly proposed electoral law, one of the government's key priorities and policy pledges. Ratification of the new bill is expected around 22 January, after which the process to elect a new president of the Hellenic Republic is set to get underway.
According to analysts and reports in the local press, Greek premier Kyriacos Mitsotakis is keen to safeguard the country's interests vis a vis Turkish provocations and this may be reflected in his choice for the presidential role. The PM is also expected to select a candidate that would appeal to opposition parties too, especially the center-left Movement for Change.
Main opposition SYRIZA has made clear that incumbent Prokopis Pavlopoulos should be handed a second term as president, especially as tensions with neighboring Turkey continue to rise. Ruling New Democracy officials and MPs have also cited the need for an experienced politician to be given the role, while some have openly backed Pavlopoulos too.It is not yet clear if the PM will choose to hand Pavlopoulos a second term, or go another way.

Speaking on SKAI radio, government spokesman Stelios Petsas said rumors about who the next president should be must subside, in order to safeguard the presidency as an institution.
The deadline for the presidential election process to begin is 13 February. If consensus on the presidential candidate is not reached and an increased majority cannot be secured, the 158 votes of New Democracy MPs would suffice to elect the next president./ibna