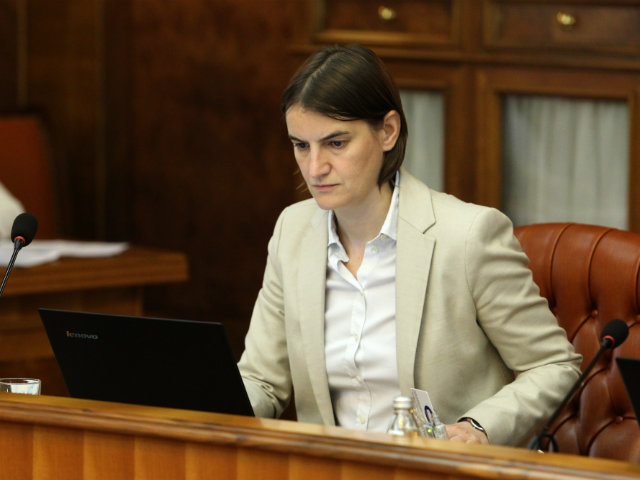 Consultations about the composition of the future government are entering the final phase, with "most solutions" already known, writes Vecernje Novosti.
According to the Belgrade daily, the cabinet led by Ana Brnabic should be known today.
Only the head of the new ministry of ecology is still unknown – it will be either Goran Trivan (SPS) or Branislav Nedimovic (SNS).
Branko Ruzic (SPS) will take over Brnabic's state administration portfolio, while the second new ministry, of EU integration, will he headed by Jadranka Joksimovic.
The National Assembly should today consider 131 amendments filed to the draft Law on Ministries, which would enable Brnabic to present her program in a keynote address on June 28 – Vidovdan (St. Vitus Day). The newspaper says that she and her cabinet should take the oath of office a day later, on Thursday.
SPS leader and Foreign Minister Ivica Dacic said in Novi Sad on Sunday that his party supports the new government "unconditionally," and that there was "a real need" to create two new ministries. The Socialists expect to have "four or five" members of the cabinet, something Dacic said he discussed with SNS leader and Serbian President Aleksandar Vucic.
He said that the ministers from the SPS will be proposed by PM-designate and that the party "defined the names": beside him, SPS members of government will be Aleksandar Antic, Slavica Djukic-Dejanovic, and Branko Ruzic. If the SPS gets the ecology portfolio, then another "name" will be picked, said Dacic.
Serbia's new government will have the votes of all members of the ruling coalition, except those from New Serbia (JS) led by Dragan "Palma" Markovic./IBNA
Source: B92