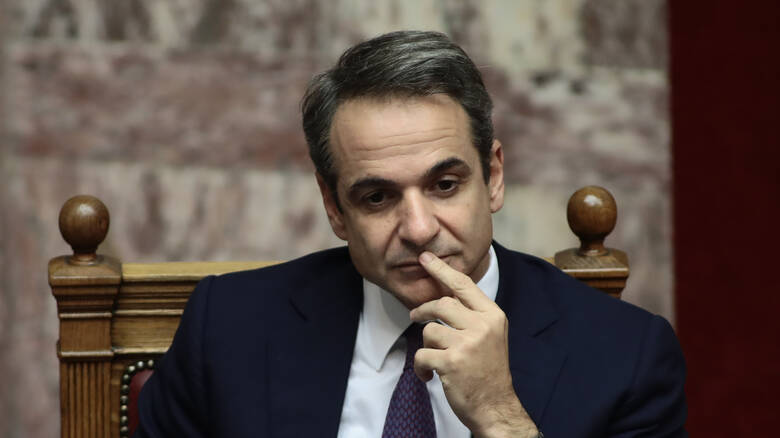 Prime Minister Kyriacos Mitsotakis will meet with political party leaders on Monday to discuss the government's strategy to tackle the coronavirus (COVID-19) outbreak in Greece.
The meeting comes after the Health Ministry announced 103 new COVID-19 cases in Greece, bringing the total number of people who have contracted the virus in the country to 331. Four people have died from COVID-19, with 51 currently hospitalized and 8 in intensive care. Ten patients were discharged from hospital having recovered fully from the virus. A total of 4,000 people have been tested for COVID-19 so far in Greece.
In an interview with Proto Thema newspaper on Sunday, Mitsotakis said he fully supports the national health system and believes it will cope with the COVID-19 health crisis, adding that his government was swift to take strict measures and action, much sooner than other governments.
"I will do everything in power to make sure we get through this", he is quoted as saying. The PM also predicted that next month will be "very tough" and that as PM, he has an obligation to tell the people the truth.
"There is no doubt we will see an increase in cases, an increases in serious cases, people will lose their lives and we should know that", the Greek premier said, adding that the important thing is to limit the number of victims to an absolute minimum. The government is expected to take more measures in coming days, on the advice of experts, as it attempts to stay ahead of developments.
The newly sworn-in President of the Republic, Katerina Sakellaropoullou, also urged citizens to strictly adhere to the preventive measures taken against the spread of the coronavirus. 
"The only way to protect our loved ones and our fellow citizens is to stay away of them," Sakellaropoulou said. "We faithfully follow, both collectively and as individuals, the directives of the scientists and the state authorities […]"We will succeed. With discipline and prudence, composure and optimism, we will succeed."/ibna