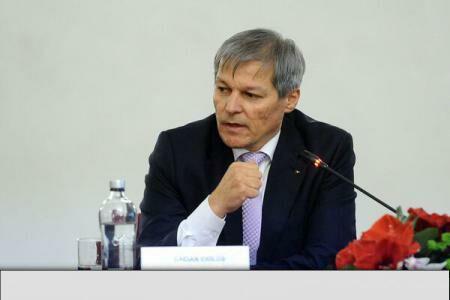 Romania had a good economic evolution after passing through the 2008-2009 crisis and after joining the European Union in 2007. This trend should continue. According to PM Dacian Ciolos, Romania's economic growth from 2011 has to be turned into a real development, agepres.ro informs.
"(…) We continue to face certain gaps between various parts of Romania, economic gaps between various categories of the population; it was not by chance that we have unveiled this year a poverty alleviation programme, precisely in order to take long-term, integrated measures to bridge the gaps. We still have to get rid of gaps between the rural and the urban areas, gaps that are also deepened by the migration of Romania's workforce especially to Western Europe and South-Western Europe. So here we are facing a paradox in Romania: there has been economic growth for some years but the challenge now is turning the economic growth into real development that will be felt in the bridging of gaps among regions, among various social categories, as well as between the countryside and urban areas," Ciolos stated on Wednesday attending the 'Romania's investment opportunities in a global economy full of challenges' debate, where Romania's Finance Minister Anca Dragu and Germany's Federal Finance Minister Wolfgang Schauble were also present.
The Government's objective has been to secure predictability of its economic and tax policies, mentioning that the fight against corruption needs to be continued, with more emphasis in the years to come on prevention and education, PM added.
About the government's interventions in the economy, he said the Executive has at the same time continued corporate governance measures in order to "increase efficiency in the state actions as a majority shareholder in government-run companies operating in the market."
He also mentioned the tax measures taken by the Government, mentioning the IT sector to the points, and talking about the role of the interaction between the Romanian business community from abroad and SMEs operating in Romania, as well as about the importance of reducing unemployment./IBNA
Source: Romaniajournal.ro
Photo: Agerpres