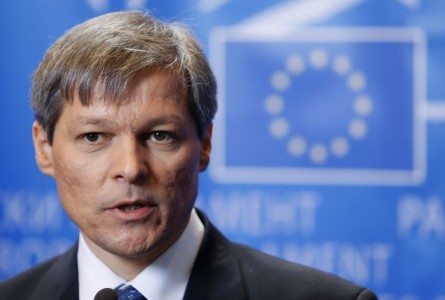 Bucharest, August 5, 2016/Independent Balkan News Agency
Prime Minister Dacian Ciolos on Friday specified that the introduction of some fiscal relaxation measures scheduled to be enforced with 1 January 2017 should be also discussed with the political parties, but specified that such measures could increase the budget deficit over the 3pct threshold.
Being asked whether some fiscal relaxation measures are necessary to be introduced commencing with 1 January 2017, considering that the economy is growing, Ciolos said: "It's to be considered. We need to talk to the political parties, too, because this is not what this government wants, but what the country's leadership assumes for the next period. In my opinion, if the 3pct deficit is exceeded that would be a bad signal Romania would give and it would be a shame, considering that currently Romania is perceived as a stable country from the political and economic viewpoint, with good economic outlook. It would be a shame to give such signals just out of the inability to rein in spending which otherwise could be reined in if we don't refer to an electoral year."
The premier added that new fiscal relaxation measures would be "a way too high pressure on the budget," but that it is a political decision to maintain the deficit in between the proposed limits.
"As for the deficit, it's a political decision to maintain the deficit up to 3pct and I believe it's a political decision, to keep it in this limits, and a good signal we give abroad — the interest to investing in Romania goes up. I sense this for months now, which is why all these visits I pay abroad, more with economic character, to present the context in Romania, that is not always very well known," the premier added.
Source: Agerpres