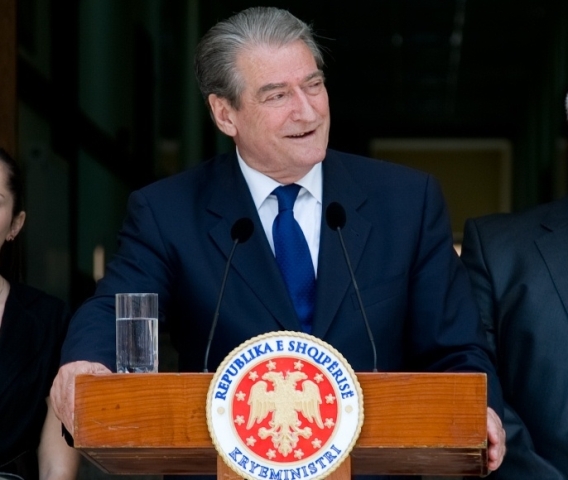 Tirana, September 20, 2013
"Nil in both diplomacy and economy". This is how former Prime Minister Sali Berisha has called the current Prime Minister, Edi Rama.
Commenting on the conference on economy, where representatives of IMF, Central European Bank and University of Oxford declared that Albanian economy was the only one in the region not to fall in recession, Berisha added that they confirmed that thanks to its economic model, Albania had an economic growth 4 times higher than the countries of the region, it had an increase of foreign investments and exports with 315%, decrease in unemployment from 13.3% to 12%.
"Experts warned the government not to change the current economic model, while the business sector demanded for flat tax not to be lifted. But these things angered Rama to that point that he could not even read the speech prepared by Cani and said silly things such as, business will not be an enemy, large companies will be audited and will not have to deal with taxation authorities, that the Bank of Albania will bear the debt (although this is the case, etc). A foreign friend wrote to me that Mr. Rama is not only illiterate, but also a real danger for the Albanian economy", says Berisha on Facebook. /ibna/