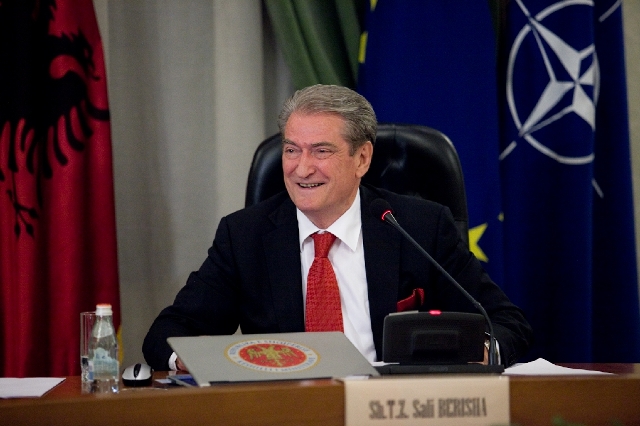 Tirana, July 3, 2013
Prime Minister Sali Berisha announced during today's government meeting the latest government decision to offer Albanian citizenship to all fellow Albanians who live in the Shenghen countries.
This process excludes the Albanians of Kosovo, said Berisha, adding that they are citizens of an independent state which is going through a healthy process with the European Union. "I hope to have the understanding of the citizens of Kosovo on this one. The citizenship would damage the process of the liberalization of visas for Kosovo", said the Prime Minister.
"This decision is for all those Albanian people who live in the Shenghen countries. Thus, through this act, Albania is the last country which offers to its fellow countrymen what the others in the region have offered for many years. This act is in the best interest of Albanians, peace and stability wherever they are. This decision was postponed for 3 months due to the electoral campaign", said Berisha.
According to PM Berisha, this decision will be welcomed by people of Albanian origins who have emigrated many years ago, but also by those who have emigrated in the past few years.
"I took this decision now in order for it not to interfere with the elections. Whoever is afraid of the vote of Albanians, he's an Albanophob. Emigrants must vote, like they do throughout the world", declared Berisha during the government meeting. /ibna/