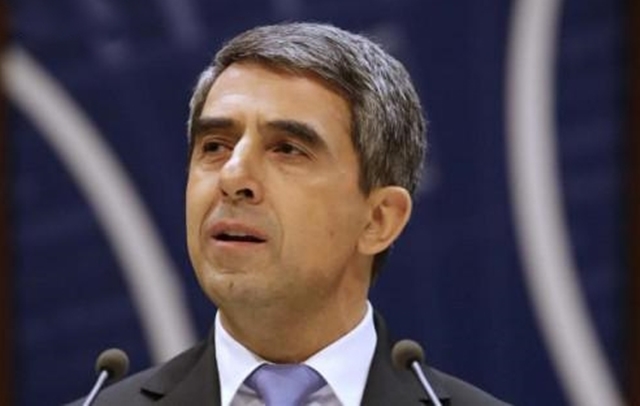 Sofia, April 19, 2016/ Independent Balkan News Agency
By Clive Leviev-Sawyer of The Sofia Globe
Bulgaria today is the centre of an actively developing innovation ecosystem and is a leader in a region with a population of 150 million people, President Rossen Plevneliev said on April 19 at the opening of the annual Webit conference.
"We are ambitious, we have a plan and the results are starting to be visible," Plevneliev told the conference, which brings together more than 4300 participants from 74 countries to discuss developments in information technology and innovation.
Reforms and entrepreneurship are necessary steps for accelerated economic growth, Plevneliev said.
He said that the big question facing European economies is whether governments can overcome the prospect of low economic growth and long-term instability.
"We need to continue reforms for a better business environment, for the integration of regional and European markets, a common European energy and European digital market, as well as education reforms that will help us to address the industries of the future," Plevneliev said.
Young people should be attracted to these processes, he said.
"The next big idea can be born anywhere here in Bulgaria. We have all the prerequisites to succeed," Plevneliev said.
He said that young Bulgarians put the country among the five most talented nations in the world in the field of mathematical sciences, information and communication technology, and natural sciences.
The leaders of the new economy are in Sofia, which is emerging as one of the best places to do business, Plevneliev said, describing Bulgaria as a driver of reforms and a factor for stability in the region.
With the establishment of the first science and technology park in the region – Sofia Tech Park, venue for this year's Webit conference – Bulgaria is on track to establish itself as a regional centre in the field of high technologies.
In the IT sector alone, more than 17 000 news jobs had been created in the past 10 years.
The outlook is for this to be doubled by 2020, Plevneliev said and expressed support for any project that will contribute to strengthening the country as a regional leader in entrepreneurship. "
"Being an entrepreneur means taking the future into your own hands," he said.