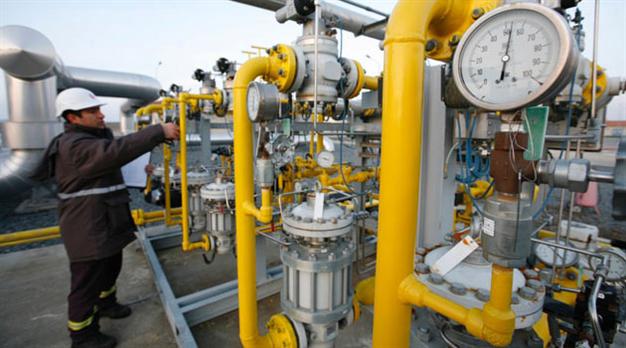 Sofia, April 29, 2015/ Independent Balkan News Agency
By Clive Leviev-Sawyer of The Sofia Globe
Meeting his Azjerbaijani counterpart Ilham Aliyev, Bulgarian President Rossen Plevneliev has voiced hope that supplies of natural gas of a billion cubic metres a year negotiated with Azerbaijan will start earlier than planned.
Azerbaijan plans to export 10 billion cubic metres of gas a year to Europe from its Shah Deniz 2 field starting in 2019, and Bulgaria's state-owned Bulgargaz was one of several European firms to sign contracts with the consortium developing the gas field in September 2013.
Turkey, which would receive a further six billion cubic metres from Shah Deniz, plans to build the Trans-Anatolian Pipeline (TANAP) to ship the gas, which will link at the Turkish-Greek border with the planned Trans-Adriatic Pipeline (TAP). Bulgaria would get its gas by linking up to the Greek gas grid and TAP.
Plevneliev and Aliyev held talks in Baku on April 28 while the Bulgarian head of state was visiting the Azerbaijani capital.
The gas supply issue had earlier been discussed by the two on March 4 when Aliyev visited Sofia.
At their meeting in Baku, Plevneliev said that the gas interconnectors with Greece and Romania were a priority for Bulgaria and the country was working hard to ensure their implementation.
The concrete parameters, as well as the funding of the gas interconnector with Greece have already been specified and the interconnector is expected to be ready in 2018, Plevneliev said.
The construction of the interconnectors with Greece and Romania, which are part of the Vertical Gas Corridor, will contribute to Bulgaria's and the region's energy independence by connecting them to the South Gas Corridor.
Plevneliev noted that the European Commission had announced that the gas connections with the neighbouring countries were projects of interest to the community and are planned in the Strategy on a European Energy Union.
"We should focus our efforts on the energy projects which have a sure future," Aliyev said.
Presidents Plevneliev and Aliyev were unanimous that the South Gas Corridor will reduce Europe's dependence and Bulgaria's and the region's in particular to a single supplier and will create competition and conditions for lower prices, a statement by the Bulgarian President's office said.