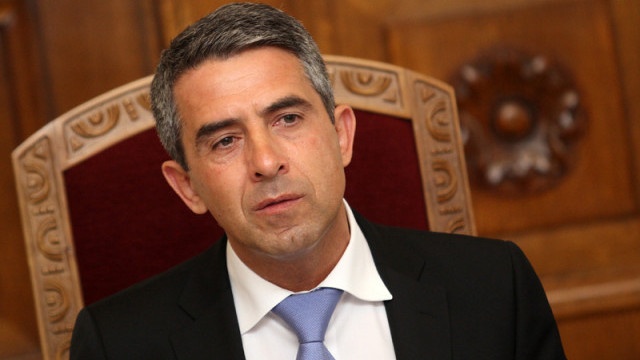 Sofia, September 6, 2016/Independent Balkan News Agency
By Clive Leviev-Sawyer of The Sofia Globe
The 1885 Unification of Bulgaria proved that when Bulgarians are united around a righteous and honorable cause, they may with confidence decide their own fate and not just watch from the sidelines while great powers decide for them, President Rossen Plevneliev said on September 6, the country's Unification Day.
September 6 marked one of the brightest and most memorable pages in modern Bulgarian history, Plevneliev said.
Unification Day commemorates the end of the division of Bulgaria into the Principality of Bulgaria and Eastern Roumelia, into which the country had been split by the 1878 Treaty of Berlin.
Eastern Roumelia, with Plovdiv as its capital, remained under Ottoman suzerainty. However, in 1880, a Bulgarian secret central revolutionary committee, headed by Zahari Stoyanov, began work on bringing about unification.
On September 6 1885, unification activists arrested the governor of Eastern Roumelia, Gavril Krastevich, and announced the accession of Eastern Roumela to the Principality of Bulgaria – a move formally endorsed two days later by Prince Alexander Battenberg. After a protracted diplomatic struggle, the unification was recognised in a Bulgarian-Turkish agreement in 1886.
The day was declared a public holiday in 1998 by Bulgaria's National Assembly.
Plevneliev, in a message marking the day, said that the unification was a daring step, a crucial step of the will of a young and politically inexperienced people.
Just a few years after liberation from Ottoman rule, Bulgarians had opposed the selfish plans of the Great Powers, he said.
Plevneliev said that 131 years ago, the Bulgarians had raised their voices and showed the world that they were ready to go all the way – the way of national unity, the aspirations of the Bulgarian Renaissance and the revolutionaries, the covenants of Bulgaria's liberation struggle hero Vassil Levski, known as the Apostle of Freedom.
The President said that he deeply believed that Bulgarians continued to carry in their hearts the ideals of the activists of the unification.
He called on Bulgarians to preserve and to pass on to posterity the most important lessons of the turbulent days of 1885, that in a world saturated with difficulties, only together with unity could Bulgarians go forward to conquer the steepest peaks and undertake the national tasks.
Noting that those who achieved unification would be honoured on the day, Plevneliev said: "Let their determination and selflessness give us strength in an effort to build a modern and prosperous Bulgaria".