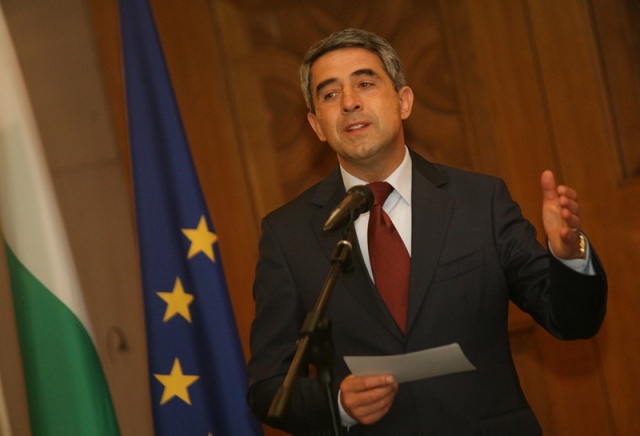 Sofia, June 3, 2015/ Independent Balkan News Agency
By Clive Leviev-Sawyer of The Sofia Globe
Bulgarian President Rossen Plevneliev has briefed European Union ambassadors on the plan to hold a referendum on electoral reform, ahead of a special address to the National Assembly on the issue.
Bulgaria is to go to the polls in municipal elections, with the date widely expected to be October 25, the last Sunday of that month, with a second round for run-offs either a week or a fortnight later.
The intention of Plevneliev and of the majority partner in the coalition government, centre-right GERB, is to hold a referendum on electoral reform at the same time as the first-round vote in the mayoral and municipal elections.
The date of October 25 has been widely spoken of, recently having been mentioned by GERB parliamentary floor leader Tsvetan Tsvetanov and by Plevneliev himself, who a few days ago said he would address Parliament on the issue by the end of this week.
The referendum idea is a revival of one that Plevneliev has been pushing since the time of the now-departed ruling axis of the Bulgarian Socialist Party and Movement for Rights and Freedoms that was in power, with the assistance of far-right party Ataka, in 2013 and 2014.
Plevneliev tabled a request in the now-departed 42nd National Assembly for a referendum on issues including compulsory voting, electronic voting and a majoritarian element to the electoral system, but the proposal was blocked by the former ruling axis.
In February 2015, he told local media that he would again put the proposed referendum to Parliament.
Meeting ambassadors of EU member states and the European Economic Area on June 3, he highlighted the country's ambitions to join the single banking supervisory mechanism, the exchange rate mechanism (ERM II) and the Schengen area before taking on Bulgarian EU presidency in 2018.
He also briefed them on the referendum plan, which he discussed the same day with Croatia's Frano Matušic, the rapporteur for post-monitoring dialogue with Bulgaria for the Parliament Assembly of the Council of Europe (PACE).
Matušic is visiting Bulgaria to 5 June and will hold a series of talks with the Bulgarian authorities.
According to a statement by the President's office, Matušic said that a referendum on the electoral rights of citizens would contribute to a better quality of democracy in Bulgaria.
Plevneliev told Matušic that a referendum is a working tool of democracy, and the combination of direct democracy with representative would contribute to new dose of confidence in the institutions.
"If we want to improve our democracy, we have to empower the voice of the people be heard," Plevneliev said.