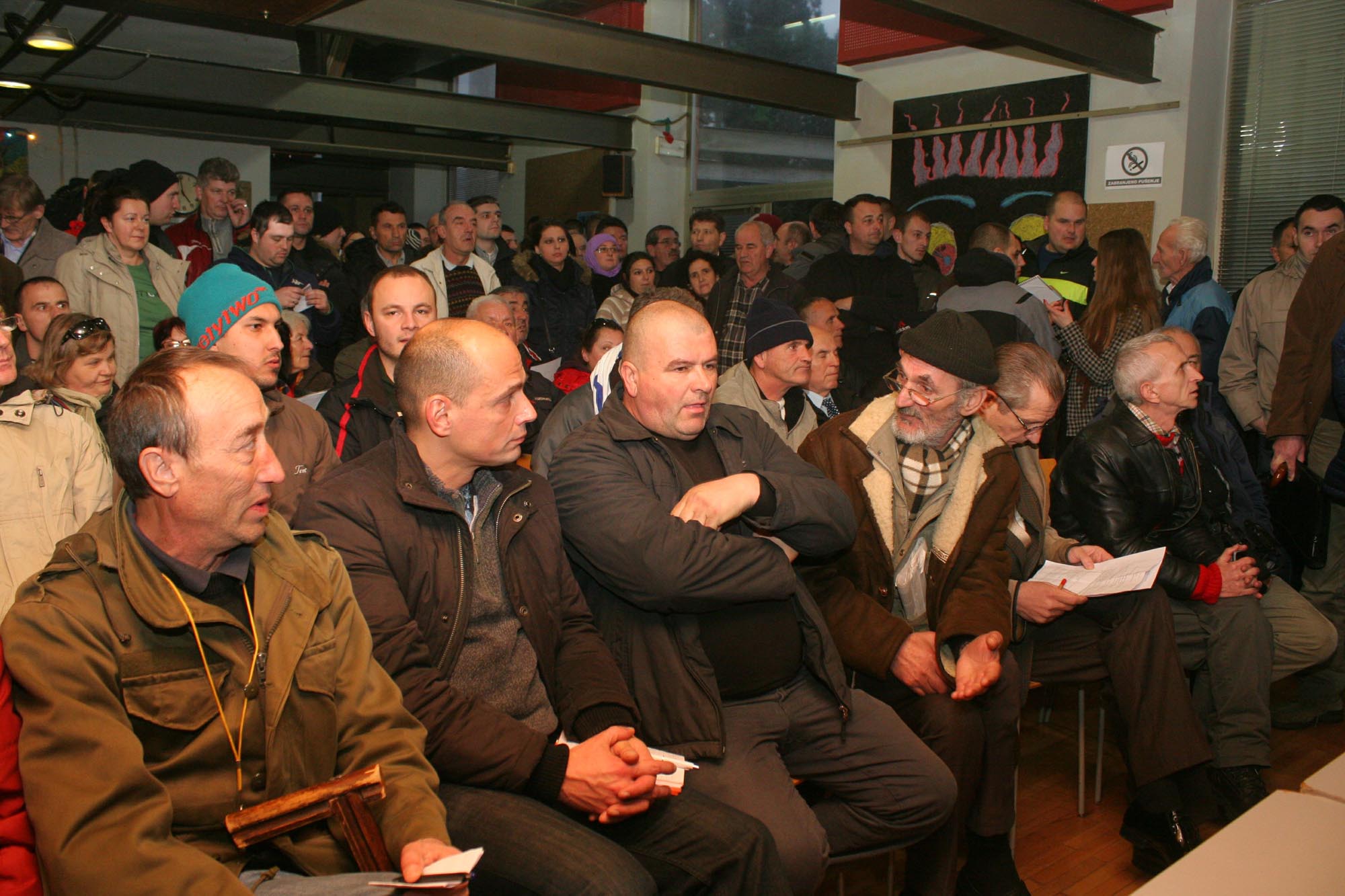 By Medina Malagic – Sarajevo
Several days ago, the Canton Assembly of Sarajevo announced that the representative of the Citizens Plenum did not attend the scheduled meeting in order to discuss the demands of the citizens that were sent to the Sarajevo Canton Assembly, nor did they announce that they would not show up to the meeting. Later on in the day, citizens addressed this and said that the citizens Plenum does not have any representatives, so no one was sent to the meeting. They then invited representatives of the Canton Assembly to attend the Plenum that took place the same day, but no one showed up to the Plenum gathering.
This example in the recent days demonstrates the increasing level of organization and consensus among the Plenum participants. Statements such as this one serve to highlight the seriousness of the Plenum, that it is not only a venue where citizens can gather to discuss their common issues of concern, but rather that it is also being used as an opportunity for citizens to incite action leading to reform and change.
In the most recent developments, during last night's Plenum citizens discussed six demands that they plan to send to the relevant institutions. Since new demands were put forth, the Plenum decided on a proposal to have the legal working group of the Plenum listen to all these demands and to redefine them.
A few days ago, the Sarajevo Canton Assembly decided to adopt the demand of eliminating the so-called 'white bread', which means getting rid of the salaries that ministers would have received for one year after leaving their jobs.
On the added list of demands from last night's Plenum was the appointment of new judges and prosecutors, the appointment of a new mandatory by the Assembly within 48 hours, for the Assembly to be in permanent session, to freeze all privatization processes that are currently underway in Canton Sarajevo, to dismiss directors of public companies that have majority state ownership and to eliminate the discretionary funds that some ministers take advantage of for their own benefit.
All these demands will be considered by the various working groups of the Plenum in order to define these new proposals, and will be voted on in the next Plenum in Sarajevo.
The protests in Sarajevo continue today at noon, just like every day since the start of the protests. Every day, protestors block traffic on the main street of Marshal Tito for several hours. However, the government of the FB&H has still not resigned.