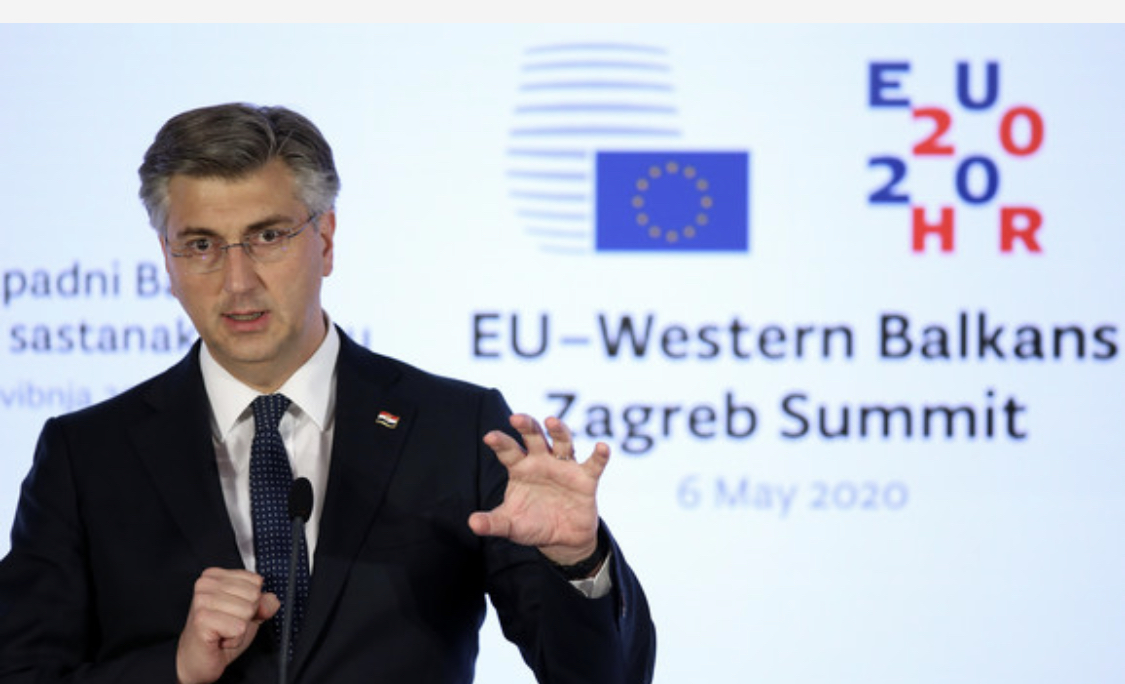 Croatian Prime Minister Andrej Plenkovic said that the Croatian Presidency and the Summit of EU and Western Balkan Leaders had sent a strong message to the countries of the region that the EU was with them and ready to help them on their path to accession.
"The intention is to also send a message for the continuation of the dialogue between Belgrade and Pristina. This will not only normalize their relations, but will also help them send a positive message about the region's stability and move forward with other priorities on the road to the EU", Plenkovic said after the teleconference.
According to the Croatian Prime Minister, enlargement was a priority for the EU presidency of Croatia and that the Summit of Leaders itself was a key element.
"Croatia has gone through a long and demanding process on the road to the EU and has used this process to transform its political, legislative and economic system, Plenković said, adding that Croatia is the youngest member of the EU and that it understands well what its close neighbors need.
Plenkovic estimates that the new methodology of the accession process, approved earlier this year, will help Serbia and Montenegro, which have already started negotiations, as well as North Macedonia and Albania in the future.
According to the Croatian Prime Minister, Croatia has focused on Bosnia and Herzegovina as its closest neighbor and a country that, according to Zagreb, deserves to be nominated.
Plenkovic announced that the EU's new multi-year budget would take into account the needs of the Western Balkans and not just the Member States.
Finally, the Prime Minister of Croatia called for a systematic meeting of the EU-Western Balkans summit "at least every two years" to provide political guidance for future relations./ibna