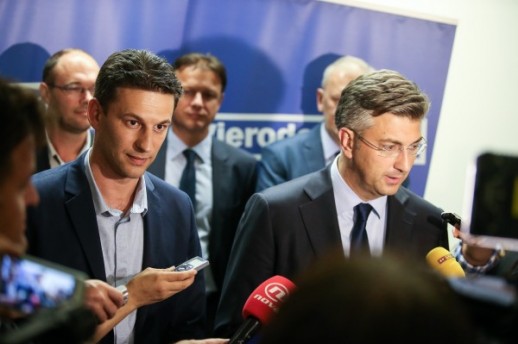 Zagreb, October 7, 2016/Independent Balkan News Agency
Leaders of HDZ and MOST Andrej Plenković and Božo Petrov said on Friday that they had reached an agreement on all important issues and added that they both believed that Croatia would get a stable government which will work effectively in the next four years, reports Jutarnji List on October 7, 2016.
"We had very thorough, engaged and friendly discussions in recent days and yesterday we agreed on all the important issues that were on the agenda, starting first with the seven demands made by MOST which were articulated before the elections, and then we worked of the joint programme of the government which will have the support of national minorities", said Plenković to reporters.
He added that the idea to have a "'rotating" Speaker of Parliament was a European solution which had already been applied in the European Parliament. "During the first two years, Speaker of Parliament will be Petrov, and during the next two years it will be a representative of HDZ", said Plenković. "I think this is a compromise which best reflects clearly expressed will of the voters, confirms our worldview and programme similarities, and I expect that we will have a stable parliamentary majority, a stable government in the next four years", said Plenković.
Source: Total Croatia News