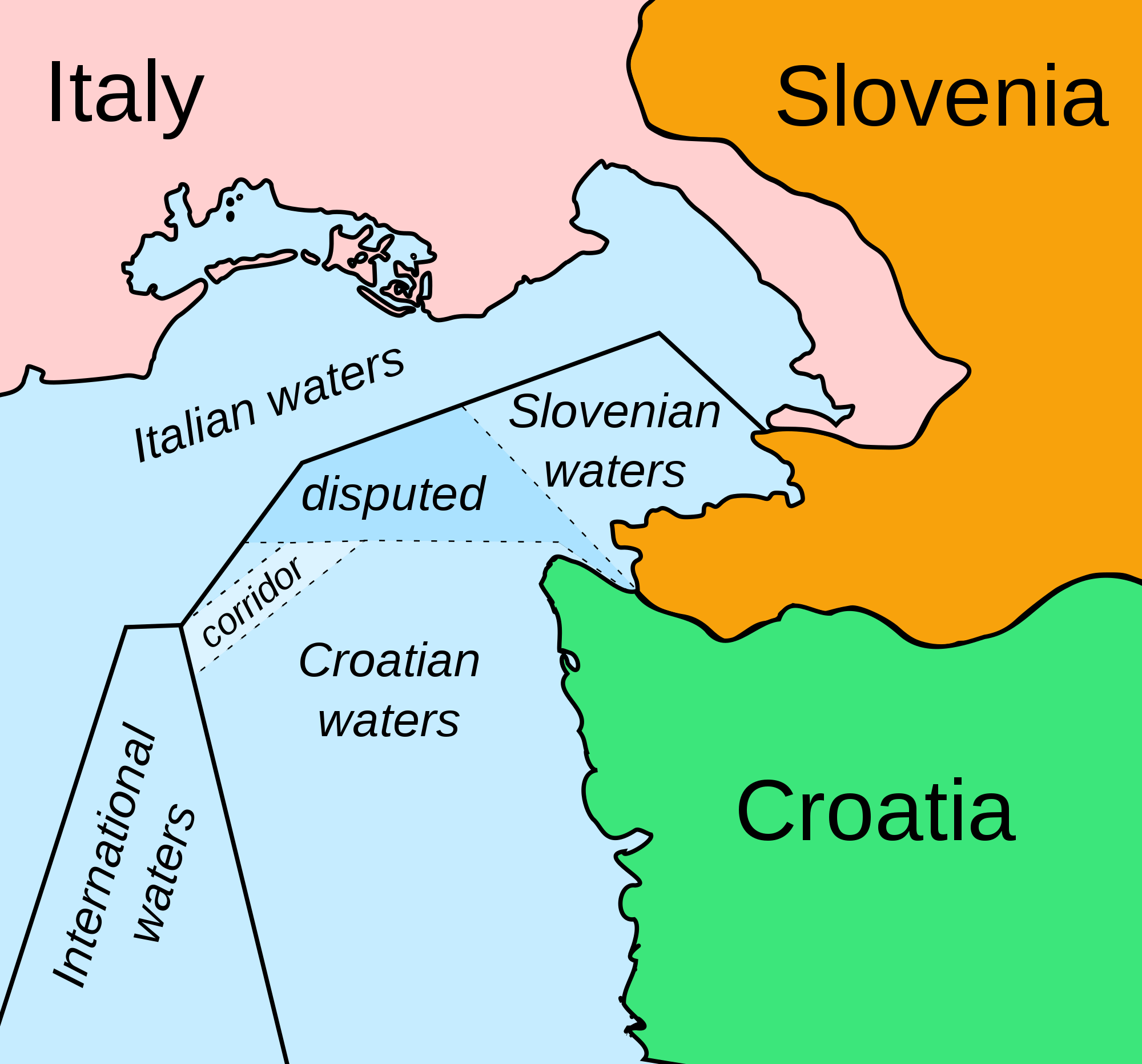 The Prime Ministers of Croatia and Slovenia, Andrej Plenković and Miro Cerar respectively, who participate in the EU Brussels Summit are expected to meet on a private get together, on the sidelines of the European event.
Until this moment, the most important issue to be discussed among the two politicians is the Croatia-Slovenian years-long (ongoing since the two countries' independence following the breakup of Yugoslavia in 1991) border dispute (Gulf of Piran).
The meeting will most probably take place on Friday, December 15 -the last day of the summit. The Slovenian premier, Miro Cerar is expecting a serious debate and as HRT reports, he is  "convinced" that the implementation of the arbitration regarding the border (an arbitration the two countries agreed on, in 2009, and went to the Hague-based Permanent Court of Arbitration for this purpose. At first, Croatia and Slovenia agreed on solving the dispute this way "as part of a deal that lifted Slovenia's veto against Croatia's membership of the European Union in 2013", wrote the EU observer) will run smoothly.
Photo: Stunning sunset colours on the Gulf of Piran, SW Slovenia, Shutterstock
"Since September we have met six times, we are in constant contact. Dialogue is very intense, not only between us but also at the level of experts, so I expect a serious talk on the topic. The deadline is running out, Slovenia is completely ready, but we can't do it alone, firstly in regards to the land border, therefore I expect Croatia to be cooperative and to reach an agreement," said Cerar.
Possibly, the problem solving lies in the hands of the Croatian leadership only, as it is that side which rejects the arbitration ruling.
In 2015, Zagreb took a step back and decided to terminate the arbitration agreement after disclosed details of the secret communication between a Ljubljana official and the Slovenian arbitrator at the court.
Due to the above mentioned information that became publicly known in 2015, Croatia regarded the June 2017 court decision as invalid, reminding all parties that, the arbitration itself was not valid already since two years before.
However the case may develop, the ruling was not offering Croatia an advantageous future solution-use of the disputed waters.
"We do not consider ourselves bound by this decision because it was irreparably contaminated and compromised by the actions of the Slovenian side," Croatia's ambassador to the EU, Mato Škrabalo, had then told EUobserver.
The multi-paged (about 400 p.) binding judgement on the border issued by the court ruled that Slovenia should be able to directly access the international waters in the north Adriatic Sea via a corridor crossing Croatian waters. Several other disputed border areas were ruled on, too, but as has been written above, the Croatian government dismissed every single one them, replying they would implement none of the rulings…/IBNA
Photo: Wikipedia