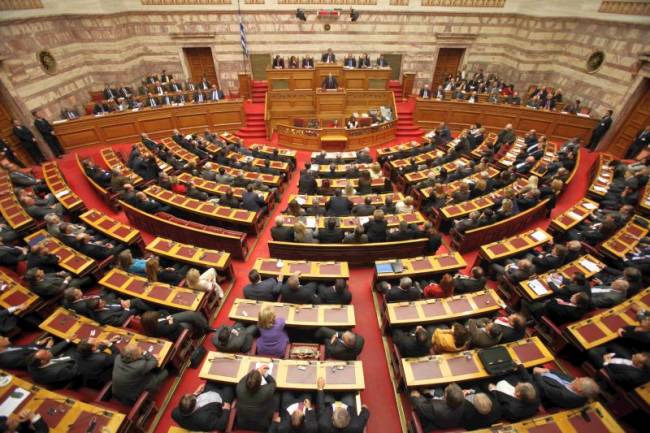 Athens, July 20, 2016/Independent Balkan News Agency
By Spiros Sideris
With the placements of parties' rapporteurs began in the plenary of the House the debate on the new electoral law.
With the start of the session, ND, the Democratic coalition and The River, expressed their disagreement with the change of the day of the vote of the Bill without prior informing of parliamentary party representatives.
"The adjustment of the House program to the respective schedule of the Prime Minister indicates a perception of contempt of Parliament", said the parliamentary spokesman of New Democracy, Nikos Dendias, while the parliamentary representative of the Democratic coalition accused the government of believing that the parliament is its "property".
"The government's methodology is inconsistent with what will occupy us tonight, that is building a culture of understanding", said the parliamentary spokesman of The River Spyros Danelis, while the representative of KKE, Thanasis Pafilis, argued that the issue is non-existent, because when the government has a majority in the conference of Presidents it can change and agenda – and described the discussion "a little bit of theater".
"We experienced the contempt of the Parliament when we had the Prime minister during the last parliamentary period, said the spokesman of SYRIZA, Socrates Famellos, and added that the current Prime Minister is the Prime Minister with the most appearances in Parliament.
The discussion will conclude Thursday, July 21 with the vote, after three afternoon meetings in order to give time to all parties to position themselves in detail.