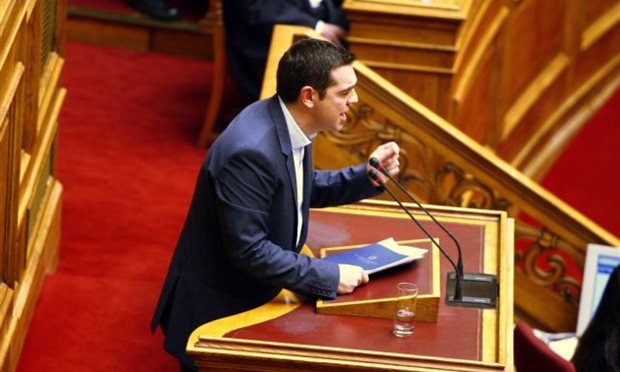 Athens, June 5, 2015/ Independent Balkan News Agency
By Spiros Sideris
The Greek plenary will hold a debate Friday at 6 pm, regarding the developments in the negotiations, after an initiative by the government.
Reportedly, the government informed the House Speaker Zoe Konstantopoulou of its intention to inform the House on the progress of the negotiations.
Prime Minister Alexis Tsipras, shortly after he met last night with President of the European Commission Jean-Claude Juncker said that "the proposal that the Greek side has filed remains the only realistic and constructive proposal on the table".
Meanwhile, today, in an article that has been posted on the website iskra.gr, which echoes the views of the Left Platform of SYRIZA, it was suggested a rupture and default.
In the text, signed by Iordanis K. Liaros, it is argued that "developments in the negotiations prove in the most emphatic way that the so called "institutions" seek an agreement – devastating for the Greek people and the country, immovable in their logic of the neoliberal austerity model".
Furthermore, it is stressed that that the "partners" and lenders are not interested in an honorable compromise and seek to lead us into complete subjugation".
"As such, the rupture has become a necessary solution. The solution, then, is a default to the lenders and rupture, but with preparation and the people well-informed, since they will be at the forefront", it concludes.