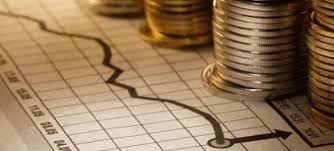 Athens, April 7, 2015/ Independent Balkan News Agency
By Spiros Sideris
The target for the collection of public revenues worth 11.9 billion euros in the first quarter of 2015 appears to be achieved according to the Treasury, based on the first data arrived to the services of the State Treasury.
According to reports, March revenue exceeded the target by at least 900 million euros, which means, if confirmed by the final figures, which are expected to be announced after Easter, that the shortfall of one billion euros in revenue observed during the first two months of the year will essentially have been covered.
The extraordinary "express" arrangement, which brought at least 147 million euros (according to the official announcement of the Ministry of Finance) was one of the main reasons for exceeding the target.
The second reason was the payment of more than 150 million euros recorded in the account where the revenues from privatisation are recorded. The amount was budgeted to be collected within the first two months, however, it appears in the March revenue, thus closing the "hole".
The third factor that helped exceed expectations is, according to information, the Public Investment Program. Reportedly, only for March revenues reached about 850 million euros, while expectations where in the region of  480 million euros.
Finally, with smaller amounts contributed ENFIA (there were payments in March despite the ending of the deadline, mainly from companies), but also revenues from taxes on petrol products, since as prolonged bad weather led to significant heating oil consumption in March.
With these figures, revenue in March seems to have formed over four billion against a target of 3.2 billion euros. In the revenues of the regular budget (mainly tax revenues) there continues to be a shorfall.
However, the Finance Ministry is optimistic that in April, the "gap" will close even more because of the activation of the regulation of 100 installemnts and especially the process of "advance tax" that will again motivate taxpayers to pay part or all their debts, benefiting from the deletion of fines and penalties.