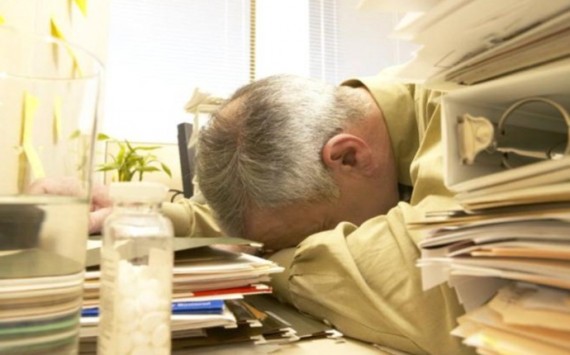 By Natasa Radic – Zagreb
The control of the sick leaves conducted during 2012 has shown that one if four persons with the medical insurance who were on a sick leave, stayed at home too long, reported the Croatian Institute for Health Insurance (CIHI).
The most common causes of short term sick leaves were virus caused abscence from works, and for long sick leaves the main reason were the illnesses of the musculoskeletal system, mental disorders, cardiovascular diseases, malignant diseases and accidents at work.
People paying the medial insurance in Croatia have annually paid for 14 million days of sick leave, per day there are 45,000 people on sick leave, and Croatia (CIHI and employers) have spent a total of two billion kunas (250 million euros) on sick leaves, which is a significantly higher amount per capita in relation to GDP than in most other EU countries.
-What can we say? We take good care of our health – said Mirko Ancic, a retired school teacher from Rijeka.
Because of this huge number of sick leaves, there will be a new control of those who exercise these rights often.
This will be done in order to reduce unjustified absence of employees.
CIHI stresses out that patients who are really sick will not even feel the new control. Those who have been abusing those rights, will certainly have reasons to be dissatisfied.
Several thousand controls were carried out at the request of the employers, and there were two big actions of the sick leave controls at the national scale. In the first one 2713 persons were checked, those who were on a long-term sick leave, and out of 2713 persons 24.5 percent of them had to quit the sick leave. These data clearly show that there are irregularities and that there is room for change. By announcing that they will penalize physicians with several thousand kunas (up to a thousnd euros) for the opening the unjustified sick leave, the CIHI pointed out that irresponsible practices will be punished.