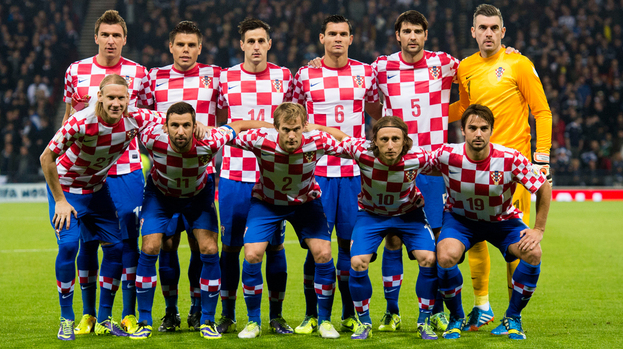 By Marija Avramovic – Zagreb
After a long flight with a stop in Lisbon the Croatian national football team arrived yesterday at 16 am local time in Brazil and after only a few hours had their first trainning on the ir new training grounds, announced the Croatian Football Federation (HNS).
The team arrived in the Brazilian city of Salvador, which is called – the Brazilian capital of happiness, a place where the "the Blazers" will stay during FIFA World cup. The first match, which opens the cup, will be played between Brazil and Croatia on June 12, in Sao Paulo and the Croatian Prime Minister Zoran Milanovic will watch it directly, at the invitation of Brazilian President Dilma Rousseff.
On Wednesday and Thursday the "Blazers" will have training sessions in the morning and in the afternoon, with the last test before the opening of the World Cup scheduled for Friday, June 6 at 20:00 local time (01:00 after midnight CET) when they'll play Australia in a friendly game.
According to the predictions of many foreign commentators, Croats return to the big stage with a very homogenous team that has several major stars who perform for best European clubs. The biggest mystery in the team is the manager Kovač, who took over the team unexpectedly, facing a barrage in World Cup, and immediately established a great atmosphere.
A key player in the midfield is Luka Modric, who plays for the first team of Real Madrid, where he became one of the best midfielder in Europe and is currently one of the best Croatian athletes.
As for the attack, Kovac has a huge selection with the first choice being Bayern Munich's striker Mario Mandzukic, who led the team in the qualifying stages with four goals. He however received a red card during the last qualifying game and since he cannot play on June 12 at the opening game of the World Cup against Brazil, he decided to help his teammates in another way.
All fans are invited to find Mario at www.pronadjimandzu.hr and join him in cheering for Croatia. "A fan is the most important player!", as sports fans would have said.
Besides Brazil, the Croatian team is in Group A along with Mexico and Cameroon.