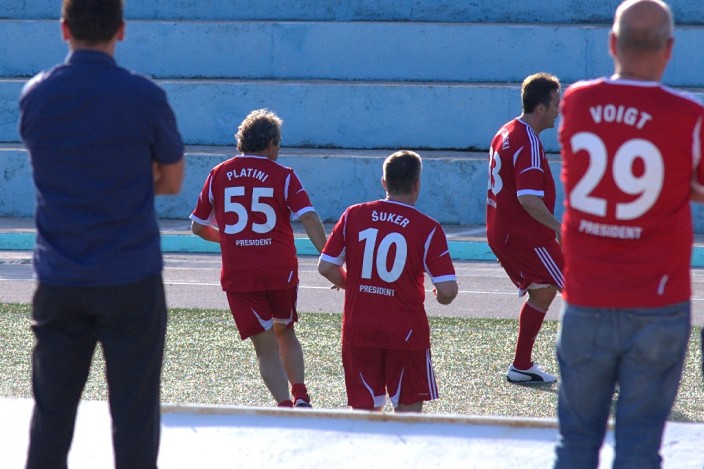 Review by Christos T. Panagopoulos –
The leading men of European football decided to take a break from official meetings with an exhibition match of football in Dubrovnik yesterday. The president of UEFA, Michel Platini, and the president of the Croatian National Football Association, Davor Suker, played on the same team.
Each player had a shirt with his name on the back under which it read president. Platini wore number 55, presumably because he was born in 1955.
The UEFA congress continues today in the Hotel Dubrovnik Palace.
Source: The Dubrovnik Times