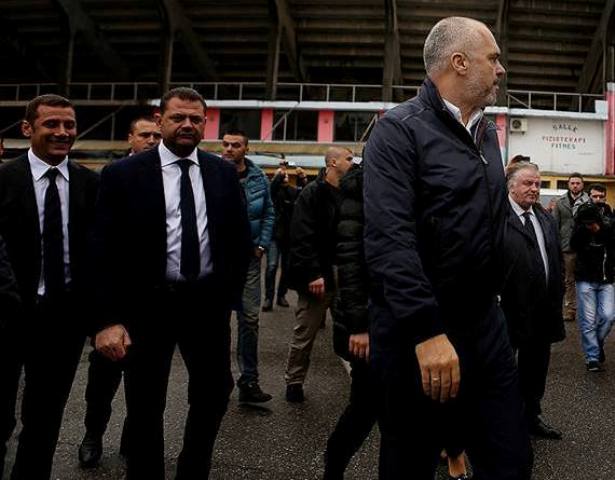 Tirana, March 5, 2015/Independent Balkan News Agency
Prosecution of Serious Crimes has subpoenaed the highest leaders of the Albanian state, PM Edi Rama, speaker of Parliament, Ilir Meta, to testify about the accusations launched by the MP of the constituency of Shkoder, Tom Doshi, in relation to the plan for his execution and that of the democrat MP, Mhill Fufi. The Prosecution has also subpoenaed to testify on Friday March 6 the Minister of Interior, Saimir Tahiri, former prosecutor of Serious Crimes, Eugen Beci, as of yesterday prosecutor of Elbasan, Mhill Fufi MP and the Christian Democrat MP, Mark Frroku.
The prosecution has also officially subpoenaed former PM Sali Berisha.
In a press statement issued Thursday afternoon, Prosecution of Serious Crimes said that the subpoena comes "as a result of the inquiries being made on the criminal offence of 'Attempted murder', launched based on public declarations made by the Albanian Member of Parliament, Mr. Tom Doshi.
Prosecution said that for Tom Doshi was interrogated for six hours in a row today and based on the materials on which he based his stance, including the videos, it was decided for senior state officials to be interrogated.
Prosecution of Serious Crimes says that it's important to fully investigate this case and obtain the testimonies of the officials and other citizens, for which Mr. Tom Doshi claims that they have knowledge about the investigation.
Prosecution said that it will also interrogate other people who may have knowledge about the circumstances of the event.
This is the first time that the highest state leaders are subpoenaed as a group to be interrogated by the Prosecution of Serious Crimes. Moreover, the criminal case which has been opened, is unprecedented: "A contract murder plan order by the speaker of Parliament against two MPs", one from the majority and the other from the opposition.
Several months ago, through a public declaration, Mr. Adriatik Llalla, who is General Attorney, shocked the public opinion when he declared that several ongoing inquiries may change the future of Albania.  Meanwhile, a few weeks later, he said that some current ministers and previous ones are being investigated for criminal offenses while exercising their duty. /ibna/