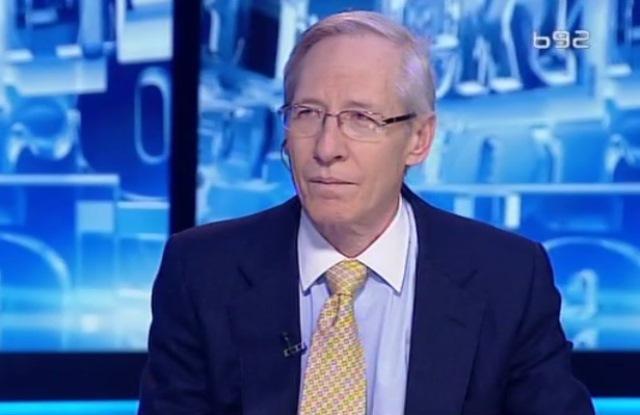 Belgrade, November 25, 2015/Independent Balkan News Agency
By Milos Mitrovic
Certain Serbian media should find "some other rumors" to pass their time with, instead of reporting about alleged "special" American support to Serbian Deputy Prime Minister Zorana Mihajlovic, United States Ambassador to Serbia said today.
Last week, the editor-in-chief of a tabloid close to ruling Serbian Progressive Party (SNS), led by Prime Minister Aleksandar Vucic, claimed that some persons, including Zorana Mihajlovic, have been preparing a coup against him with foreign support. In that sense alleged US participation in alleged conspiracy against Vucic was previously suggested by Serbian TV Pink which is also close to SNS.
Earlier this month PM Vucic also complained that foreign intelligence services have been "working against him", as well as foreign embassies.
"You should find some other rumors. United States are not trying to do anything evil in Serbia", ambassador Michael Kirby (photo) told journalists.
He was asked whether he "specially supports" Zorana Mihajlovic. Kirby said that he supports the Government of Serbia and that he works closely with both premier Vucic and Serbian President Tomislav Nikolic.
Serbian tabloids have also highlighted Kirby's presence at the family festivity of Zorana Mihajlovic in Belgrade's Hyatt hotel last week.
Kirby said that Zorana Mihajlovic enjoys his support just like other government members, such as the minister of defence and foreign minister.
Earlier this month Kirby told journalists that neither he or the United States had plans to "overthrow" Vucic. "I told him (Vucic) that I have no interest in overthrowing him, which means that the United States have no interest of doing that", Kirby said. "Our relations with him (Vucic) are pretty good. If you look logically, where Serbia goes, Vucic leads it where we want it to be. United States would like to see Serbia within the European Union", Ambassador Kirby explained.