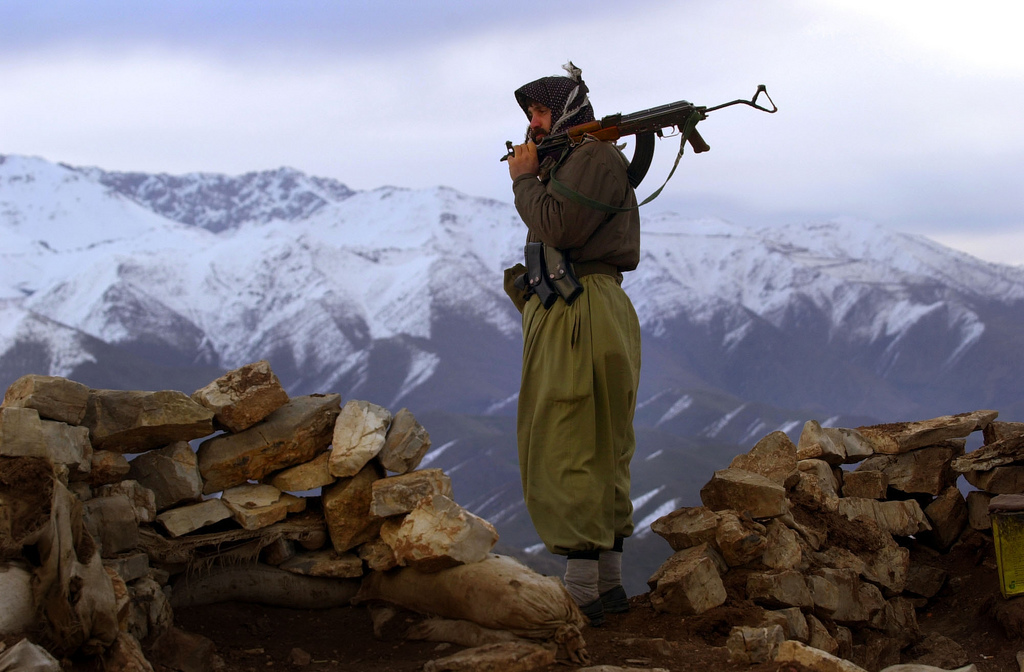 By Manolis Kostidis – Ankara
Turkey is rocked by the PKK decision to freeze the withdrawal process of Kurdish guerillas from Turkish territories.
Already these last few days there was information that Kurdish rebels has stopped their withdrawal as the leadership of the PKK believes the Erdogan government has not fulfilled almost any promise based on the peace agreement between the two sides.
The commander of the PKK, Gemil Bagik said in an interview a few day ago that "some people are trying to sabotage the peace process and if attacked we will defend ourselves hard and send our guerillas back to Turkey". He also reminded that the PKK had released prisoners held for years, declared truce and begun the withdrawal of forces.
The agreement was reached after successive meetings between the chief of the Turkish Secret Service (MIT) and Kurdish leader Abdullah Ocalan who is imprisoned on the island of Imrali. But all the terms of the agreement were never disclosed. What was made known is that the PKK agreed to call truce and start withdrawing troops from Turkey, with the Erdogan government promising the democratization of the country, the release of thousands of Kurds and granting the right to teach the Kurdish language in the southeastern provinces. So far, no concrete step has been made on these issues.
The announcement that the withdrawal process would freeze was made by PKK offshoot KCK that said "the Turkish government paid no attention to the withdrawal and seems to want to delay delivering its promises in order to win local election in peace. We urge the government to start the democratization process immediately and take the necessary steps towards solving the Kurdish issue. The withdrawal has stopped but the truce remains".
The vice – President of the Turkish government, Bekir Bozdag, sent a tough message that "the government doesn't want to hold a discussion with a terrorist organization and will take the steps it considers most important".
The vice chairwoman of the pro – Kurdish Peace & Democracy party (BDP), Gultan Kisanak said her party had warned the Turkish government that the Kurds were uneasy with the Turkish side not acting on its promises.