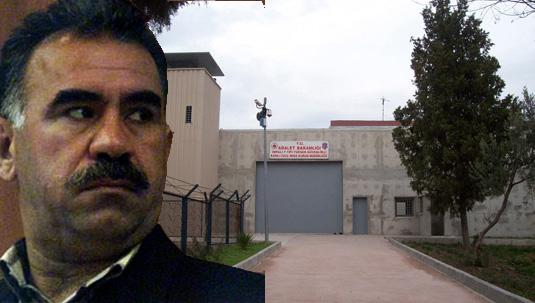 Ankara, November 9, 2015/Independent Balkan News Agency
A Greek court held its first hearing of a compensation case filed by imprisoned PKK head Abdullah Ocalan against Greece, judicial sources said Monday.
On Dec. 9, 2008, Ocalan accused the Greek government of "illegal treatment and breaching of fundamental human rights", and demanded €20,100 ($21583) as compensation.
In his lawsuit, Ocalan claimed that the Greek government had not fulfilled its commitment to "protect him [Ocalan] and grant him political asylum right".
Cengiz Cicek represented Ocalan as his lawyer during the hearing in Athens. Ocalan's niece and Peoples' Democratic Party (HDP) parliamentarian Dilek Ocalan also attended the hearing.
The Athens Administrative Court postponed the hearing to Feb. 22, 2016.
In 1999, Athens had granted Ocalan temporary refuge at its diplomatic compound in Kenya. However, when Ocalan chose to go with Kenyan authorities to the airport to catch a flight to Amsterdam, he was captured by Turkish authorities.
Later, Ocalan was sentenced to death for forming armed gangs under Article 125 of the Turkish Penal Code. The sentence was commuted to life imprisonment as the death penalty was abolished in Turkey in 2004.
Ocalan remains incarcerated at a prison in Imrali Island in the Marmara Sea since his capture in 1999.
Source: The Journal of Turkish Weekly