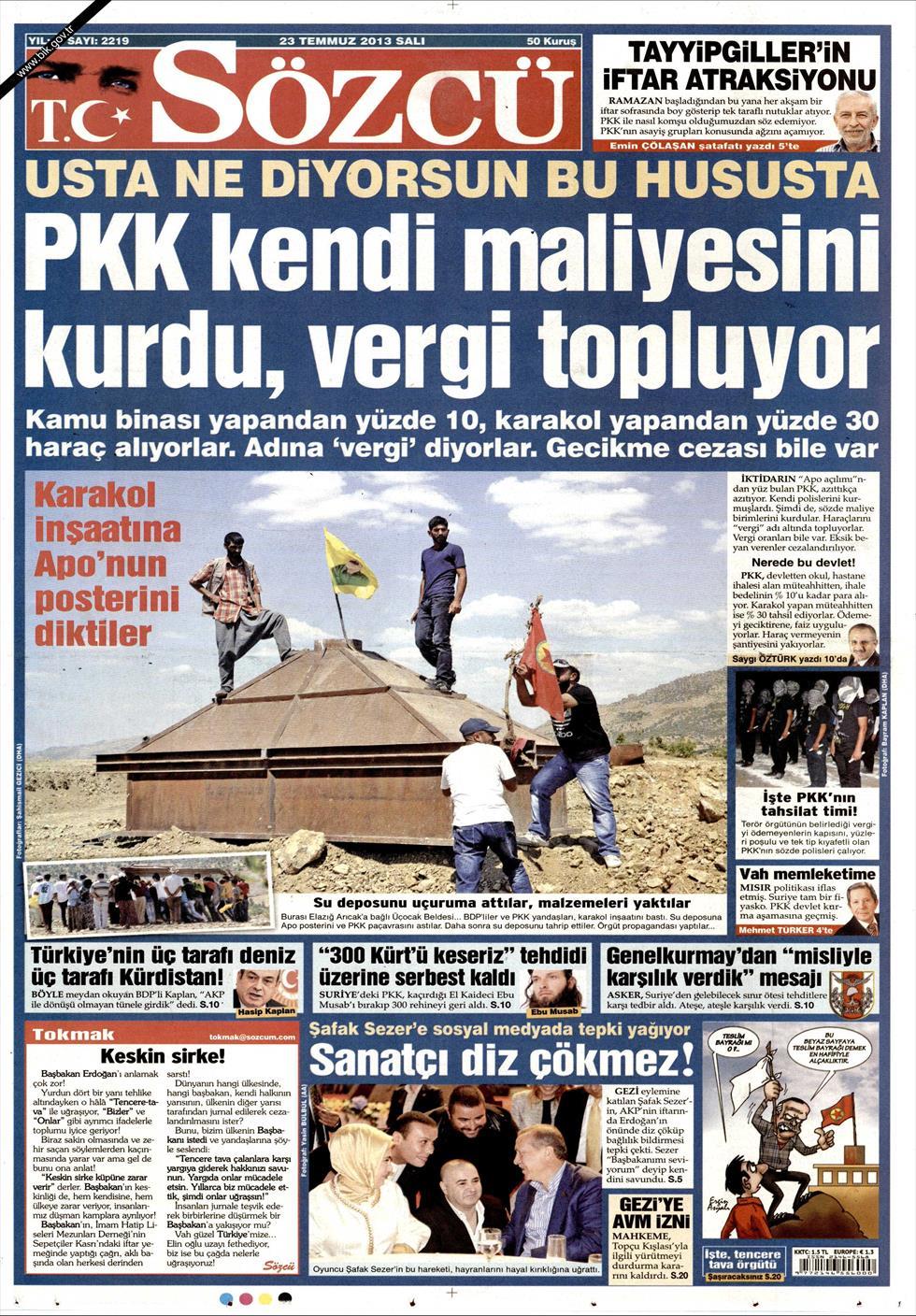 By Manolis Kostidis – Ankara
Reports in the Turkish press reveal the chaotic situation in southeast Turkey. Soczu newspaper says Kurdish organization PKK "has taken liberties from the Kurdish issue resolution process and has formed its own tax office"!
The paper reports the organization "has created its own police force as well as financial services within Turkey".
"The PKK receives 10 pct from all the contractors who undertake infrastructure projects from the Turkish state in southeastern Turkey. It also receives 30 pct of the value of outpost construction in the same area" the Turkish paper mentions.
Sözcü mentions the PKK fires at worksites of constructors who refuse to pay "tax" to the PKK. It also says members of the Kurdish organization raise PKK flags at construction sites of Turkish Army outposts.
Two weeks ago, videos were posted on the internet showing the PKK have founded their own police in the area of Cizre and their members parading in the town without any Turkish police or army presence.
Turkish newspaper Zaman says the Turkish army has accomplished a major economic blow to the PKK as it destroyed large marijuana plantations the organization cultivates in southeastern Turkey.
The Zaman headline reads: "A 4.2 billion lira intervention at the financial source of terrorism". The paper says the Turkish army has intervened and destroyed marijuana fields in the last 6 months from which the PKK had revenue of 1.5 billion euros.
At the same time, the Kurdish Conference was completed yesterday in Arbil, northern Iraq. Sixty people participated representing Kurds of Iran, Syria, Turkey and Iraq. From Turkey, pro-Kurdish Peace & Democracy party MP's took part, including party president Selahattin Demirtas.