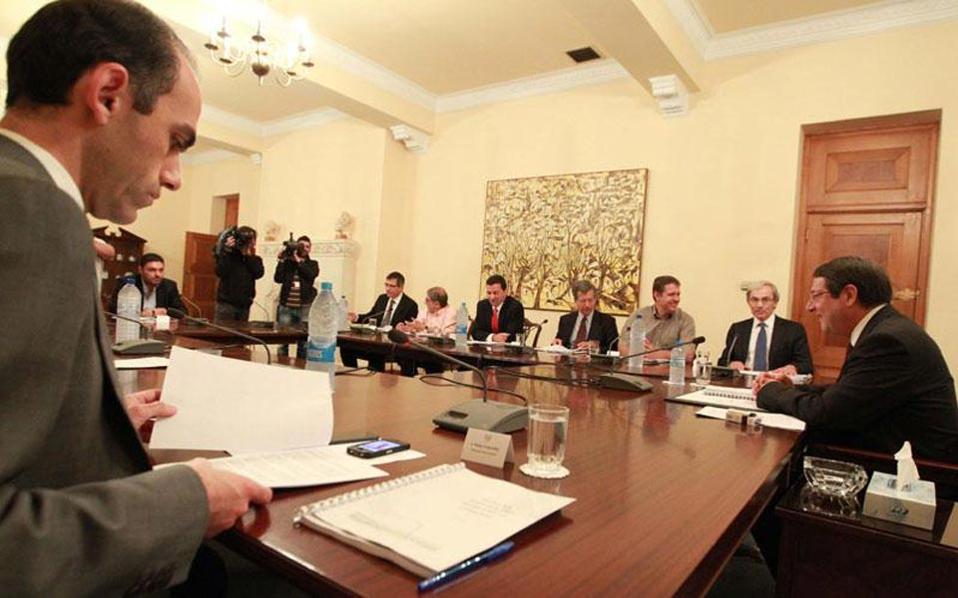 Review Hari Stefanatos
Critical for the banks considers the bill on the divestitures, the National Economy Council (GCF), which met today at the Presidential Palace and submitted a relevant study to the President Nikos Anastasiades.
The President of the Council, Christophoros Pissarides, sounded the alarm, saying that in case of the rejection of the bill by the House of Representatives the impact on banks would be immediate.
He also said that banks, in view of the stress tests, which will be known in December, submitted data on the basis of a timetable of a sale of mortgage assets within the next three to four years, while according to the existing legislation, divestments in Cyprus require seven to ten years to be completed.
Therefore, he stressed that if the bill is not approved the banks will need fresh capital directly, which cannot be provided to them by the state nor the troika. In such a case, Pissarides said, decisions will be taken at apolitical level and obviously outside Cyprus.
Pissarides said the GCF, which studied the bill brought before the Parliament, considers it satisfactory, at least for the moment. The GCF, he added, should definitely consider how to modernize the legislation on divestitures.