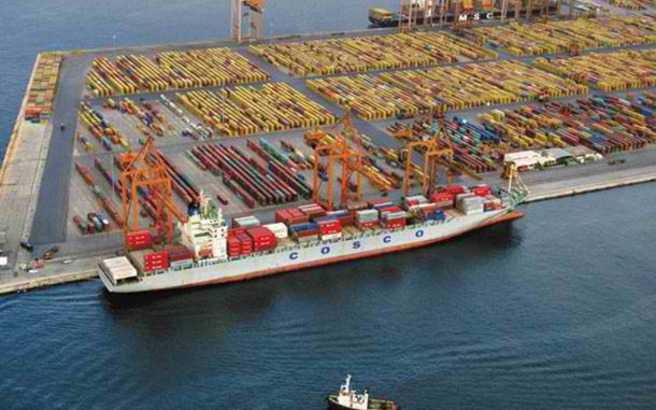 Athens, March 8, 2016/Independent Balkan News Agency
By Marina Spyropoulou
Greece's supreme administrative court, the Court of Audit, cleared the sale of the controlling 67 percent stake in Piraeus Port Authority (PPA) in a key step towards the conclusion of the privatization process, Greek government sources said on Tuesday, reassuring that the parliament will also seal the project by the summer.
The ruling coincided with the release of a study of the Foundation for Economic and Industrial Research (IOBE, one of the Greece's leading think tanks, on the micro and macroeconomic impact of the transaction on the Greek economy which contains very promising results.
The sale of PPA to Chinese giant COSCO for 368.5 million euros will boost the Greek GDP by 0.8 percent within the first decade, according to estimates by IOBE experts who explored the benefits that accrue on the public revenues, the rise of investment activity, as well as PPA activity level upon completion of the project.
Greece's privatization fund the Hellenic Republic Asset Development Fund (HRADF), declared COSCO Preferred Investor in mid- February.
Under the concession agreement which expires in 2052, the Chinese will invest an additional 350 million euros by 2025 in infrastructure works across the region.
IOBE scientists quantified the macroeconomic multiplier effects predicting that within the first decade the privatization will bring additional revenues to the Greek economy and add some 31,000 new job positions by attracting more investors.
According to the study the sale will have "catalytic effects" in related activities such as land transport, tourism and logistics. IOBE expects that a total of 867 million euros will be invested in Greece by 2025.
Following COSCO's first investment in 2009, when the Chinese took over the management of port's Pier II under a 35-year concession agreement, several multinationals have chosen Piraeus as a key transit hub for the distribution of their products in Europe.