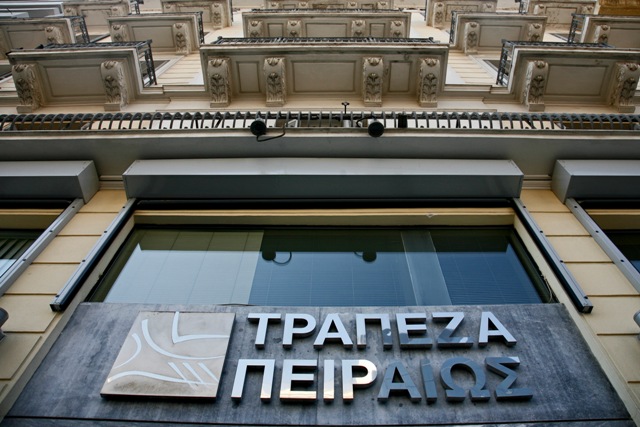 By Lefteris Yallouros – Athens
Piraeus Bank announced Tuesday that 2.182 of its employees, representing about 12 percent of its work force signed up for a voluntary redundancy scheme.
The scheme is part of the bank's plans to cut costs after recently acquiring the good part of ATE Bank, Emporiki Bank, Millenium Bank and the Greek branches of Laiki Bank, Hellenic Bank and the Bank of Cyprus.
Piraeus Bank's initial plan had a target of 10 pct of the workforce joining the redundancy scheme.
The bank currently employs approximately 18.000 people and the cuts are deemed necessary as Greek banks attempt to secure their long term futures through the implementation of restructuring programs following successful recapitalizations in June.
Piraeus Bank now turns its attention to integrate the banks it acquired by the end of the year as well as address the issue of the bad loans it has in its portfolio.
The bank looks to be in good stead having improved its market position in Greece.
BlackRock is currently compiling a report on the restructuring of the Greek banking system. So far, sources say the assessment will be good for Piraeus Bank which seems to have adequate capital for the 2015-16 period and the bank will pass this autumn's stress test.
Improved macroeconomic conditions are expected to have a direct positive impact on the banking system, as the stabilization of the economy will slow down the rate of new nonperforming loans, and also improve profitability – making more capital available to deal with problems.