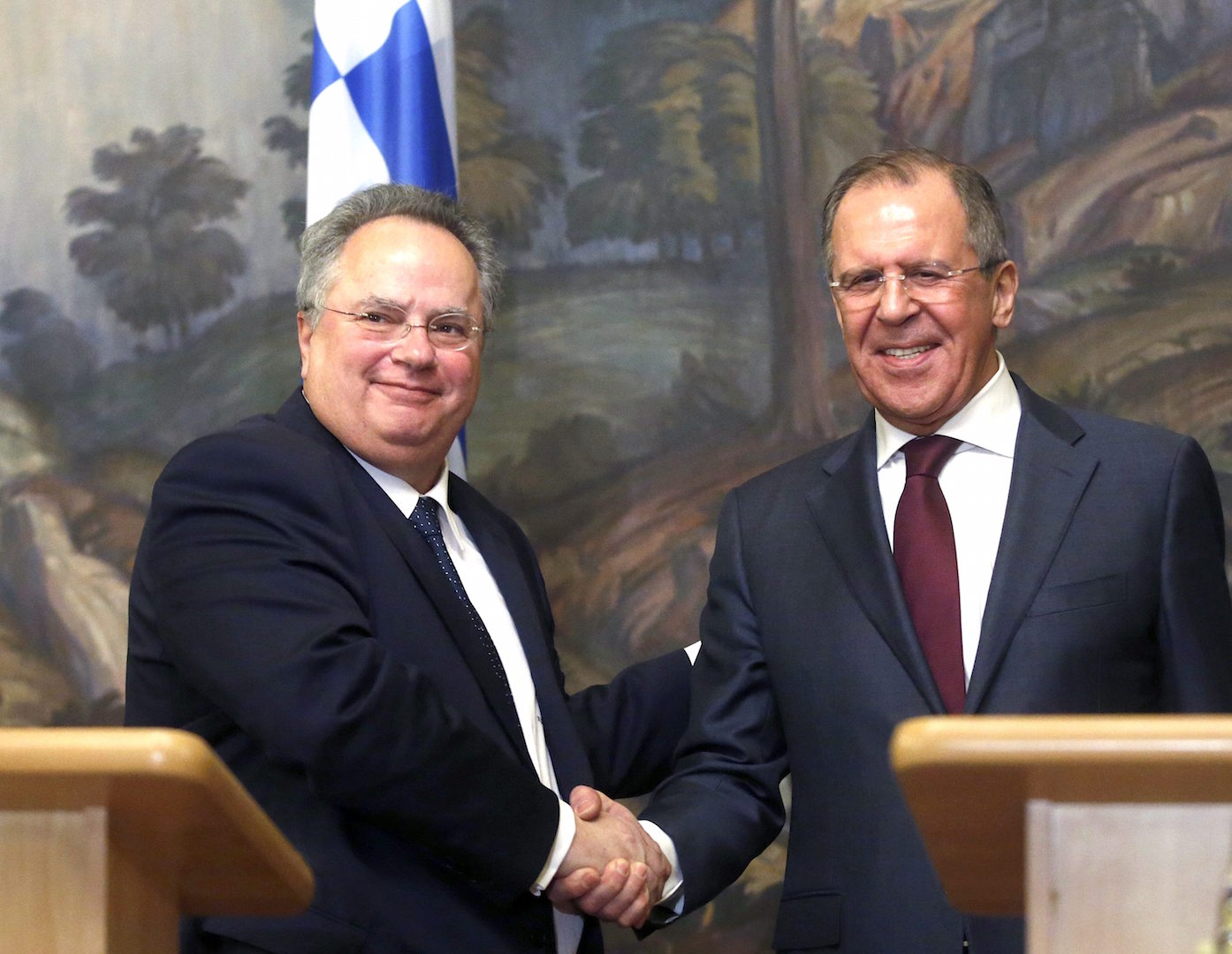 On the occasion of the Greek Foreign minister Nikos Kotzias' visit to Moscow, Russia's Foreign Minister Sergey Lavrov made an open invite to anyone interested.
The construction of the Turkish Stream pipeline is proceeding according to the plan and this pipeline will bring – from the South – the Russian gas into the EU's back yard.
"Plans entirely depend on agreements attached to the states concerned. If we are interested in further developing our energy co-operation, we will certainly respond positively", the Russian Foreign Minister Sergey Lavrov said.
He added that "if there is political interest, economic parameters can also be agreed. Most importantly, there is no artificial intervention on the terms of a project, as was the case with the South Stream pipeline."
"We have repeatedly stated – as has been emphasised – that we are willing to co-operate with regard to the Turkish Stream pipeline. If the EU countries interested getting the natural gas of this pipeline, it is necessary to ensure in advance that this will be 100% guaranteed by the EU."
"We are always ready to compete with other producers and other routes, which are now under discussion on the Southern Gas Corridor," the Russian official said, "as long as competition is as proper as is the case of countries that respect the market economy." The message from the Russian side is clear, the "ball" is now in the court of the other side…
Recently, Sofia expressed interest through statements to Moscow regarding the Turkish Stream pipeline, as Bulgaria wants to consolidate its presence in the energy sector in the SEE region, while upgrading its geostrategic position.
Greece, on the other hand, has secured transit of its Trans-Adriatic Pipeline – TAP pipeline, which will transport Azerbaijan's natural gas to Europe.
However, channels with Russia remain open; although the deal might still be unsigned, there is a plan to implement the Southeast European Pipeline that will transport Russian gas through the Black Sea and Greece to Italy.
Only a year earlier, Greek DEPA, Italian Edison and Russian Gazprom signed the agreement in St Petersburg. The three companies had indicated that they would co-ordinate the development and implementation of the TurkStream pipeline and the Poseidon pipeline from the Greek-Turkish border to Italy, in full compliance with the current relevant legislative framework.
In the meantime, Serbia is interested to "enrich" its own energy market through a pipeline, while fYROMacedonia has expressed a similar desire to be included in the energy map as it is shaped in the Balkans.
On the other hand, plans for the arrival of the american LNG to the Balkans, via Croatia or Greece, in order to "boost" the energy market in the Balkan countries are progressing. The dice has been rolled, all players are waiting for the next move, thus the game is progressing and is becoming more and more interesting as time goes by…  ….. / IBNA