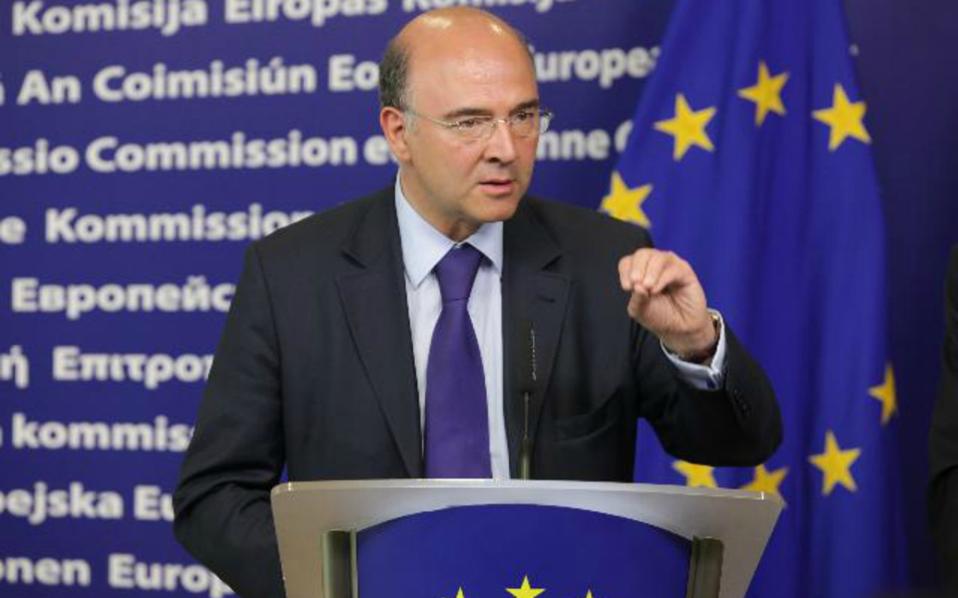 Athens, October 13, 2015/Independent Balkan News Agency
By Spiros Sideris
Commissioner responsible for Economic and Financial Affairs, Pierre Moskovisi will hold a two-day visit to Athens, Wednesday and Thursday.
During his stay in Athens he will meet with Prime Minister Alexis Tsipras, the Ministers of Finance and Economy Euclid Tsakalotos and Giorgos Stathakis, as well as economic circles in the country.
In a statement, ahead of his visit, Moskovisi made it clear that "the European Commission cooperates with Greece for the continuation of reforms", stressing the need for the faithful implementation of what has been agreed between Greece and the euro zone countries.
As for the Commission's relations with the Greek government, Moskovisi said that in the current phase they are characterised by trust, but also responsibility.
He also stressed that – as has been agreed – the first evaluation of the programme must be completed by the end of November, while also stressed the need to promote the reforms which Greece has pledged to implement.
On the issue of the IMF's participation in the Greek programme, he said it will continue and that its presence is considered a security guarantee for the eurozone countries.
Reengineering, no "haircut" debt
The discussion to alleviate Greece's debt can begin after the completion of the programme's evaluation, which is expected by the end of November, Moskovisi said in an interview to Wall Street Journal.
The Commissioner noted that "there is no mood" among eurozone countries for a haircut of the Greek debt, but said that the eurozone countries can "consider a reprofiling of the debt".
The reprofiling of the debt may refer to the lengthening of repayment periods and lower interest rates, the newspaper notes. Moskovisi added that "under these circumstances, I am convinced that the (International Monetary Fund) can and should participate (in the new Greek programme)".