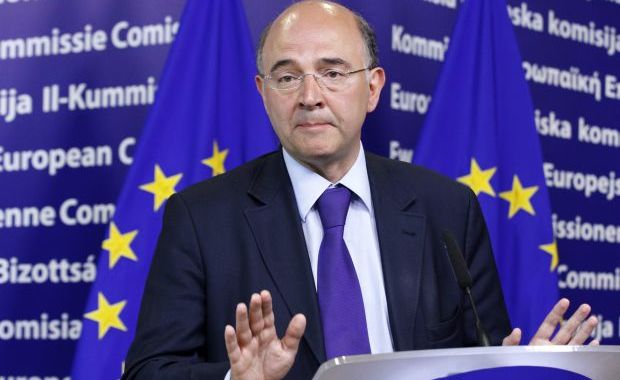 Athens, January 8, 2015/ Independent Balkan News Agency
By Spiros Sideris
Commissioner for Economic and Financial Affairs, Pierre Moscovici, speaking in the French newspaper Le Monde, puts an end to the debate surrounding Greece's exit from the euro, while he rejects the possibility of the restructuring of greek debt.
"Both are off the agenda", he says. In recent days, the scenario of a Grexit was categorically rejected both by many European officials and officials of the eurozone member states.
The European Commission "wants Greece to remain in the euro", noting that "it is important for the monetary union, for its integrity", he states and expresses the hope that Greece will continue to be pro-European and in favor of its participation in the Eurozone, whatever the outcome of the elections. Finally, he estimated that the elections could not potentially cause a crisis in the monetary union.
It is note that the President of the European Parliament, Martin Schulz, rejected the possibility of a Grexit, even going as far as unleashing an attack towards the portion of the German press that cultivates such scenarios. According to Schultz such talk is "irresponsible speculation".
On Wednesday, the Bild, in one of its articles, claimed that the German government prepares a plan for a possible exit of Greece from the euro. Shortly after, the publication was denied by the representative of the Chancellery, who underlined that "the attitude of Germany towards Greece has not changed".