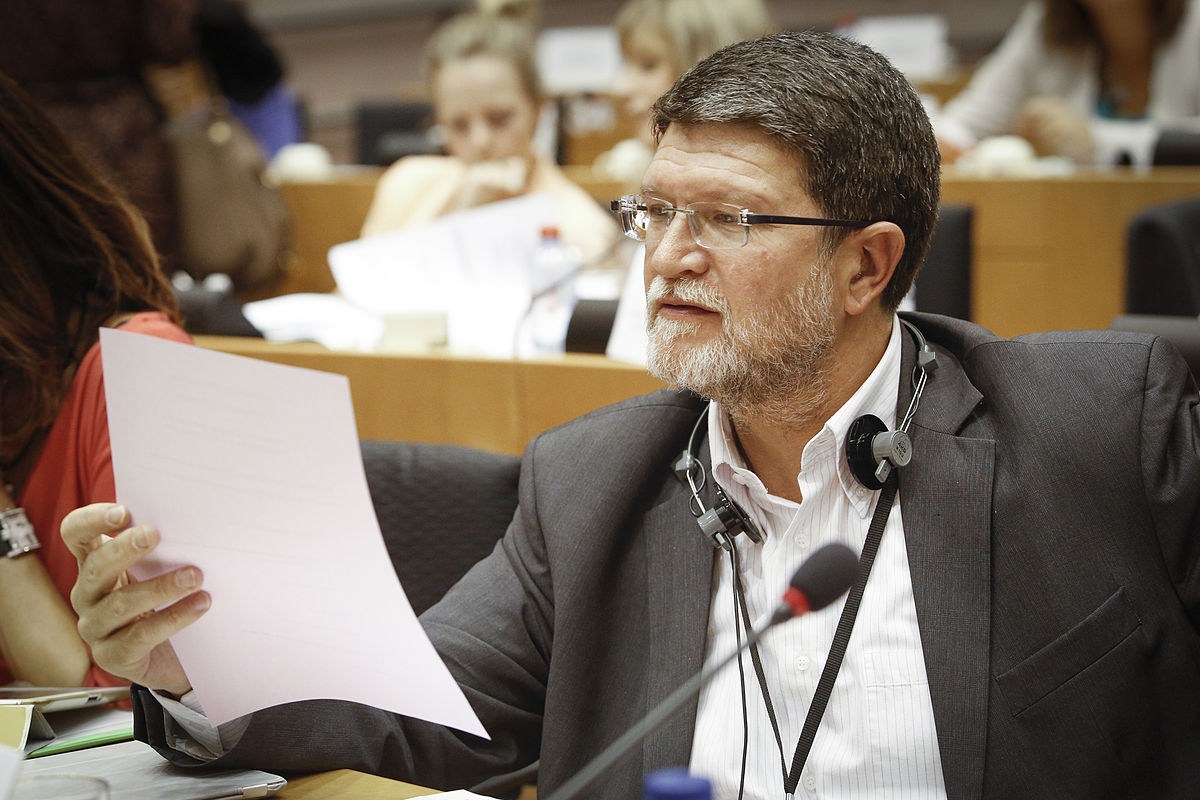 The Western Balkans cannot be sidelined when planning for a future European foreign policy, and Montenegro needs to continue already well started negotiating job, said new European Parliament rapporteur for Montenegro Tonino Picula. He stresses that the whole society must be involved and contribute. Picula believes that the European Union should measure the individual results of the candidate countries and says that in the next 5 years, during his mandate, he will be committed to Montenegro's European goals.
Only a few days ago, Tonino Picula is on the postition of the European Parliament Rapporteur for Montenegro. His three decades long political experience means that he is familiar with political circumstances in Montenegro.
"Personal political paths have also led me to Montenegro many times, so I think I know the reality of Montenegro," Picula said.
But at the moment, more important than that knowledge is knowledge of the attitude of the EU institutions towards enlargement policy, and therefore towards Montenegro too.
"What is encouraging and needs to be shared with the Montenegrin public is that the new European Commission, aware of the many problems it inherits from the old Commission, as High Representative for the Common European Security Policy has elected a man who made it very clear at the hearing in the European Parliament that the Western Balkans cannot stand aside when planning a future European foreign policy," says Picula.
However, Picula admits that it is not easy to forecast the plans of the European Union on the days when it has its problems over its head. But, this does not mean for Montenegro plans for EU accession should be abandoned.
"Montenegro needs to continue with a good EU accession negotiation process that began in 2012. It is far from beginning, 32 chapters have been completed. Above all, it is kind of not only a technical but also a political process that is underway to improve situation in Montenegro. And without the European Union, as the ultimate goal of the government, both the public and society in the country would not be interested in reforms," he said.
What is happening, not only in Montenegro, but in every candidate country, is closely monitored by European institutions. But Picula believes that the results achieved should be viewed separately.
"Countries negotiate individually, not in a group, and I think that those who move forward, solve the problems and leave others behind have the right of precedence even in EU accession."
That such an approach is the only correct he will work hard to prove that, and convince those who do not think so.
"The area of ​​cooperation, peace and prosperity should be expanded to the area of ​​Southeast Europe. I believe that in the next 5 years, as a rapporteur for Montenegro, I will be able to contribute," he said.
One thing is for sure, there will be no lack of experience in the job ahead – Tonino Picula is a politician of the Social Democratic Party of Croatia.
He was Minister of Foreign Affairs in the Government of Ivica Račan, and is currently a Member of the Croatian Parliament and one of the Croatian Members of the European Parliament./ibna