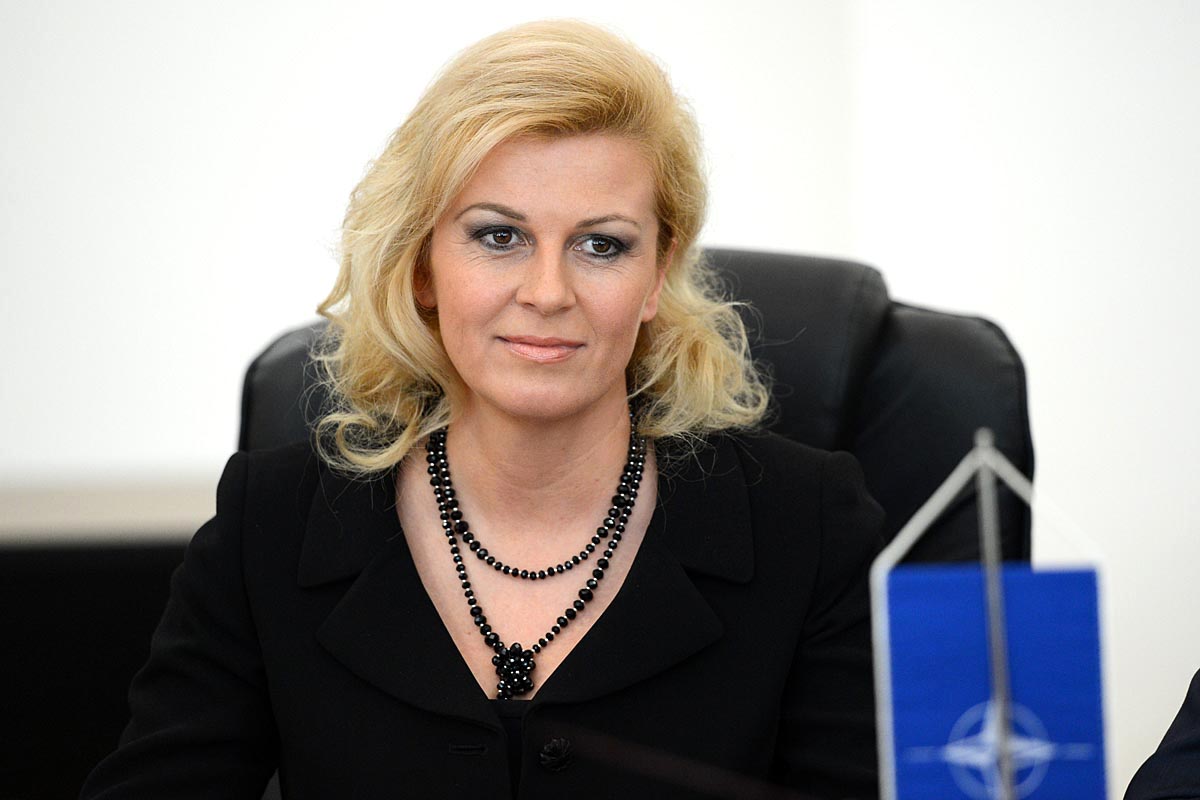 By Marija Avramovic – Zagreb
Assistant NATO Secretary General for Public Diplomacy and Presidential candidate for Croatian Democratic Union (HDZ), Kolinda Grabar Kitarović is allowed to participate in political process in Croatia as well as the public policy debate on internal matters was confirmed for portal Index from NATO headquarters.
"NATO Secretary-General Anders Fogh Rasmussen agreed to her participation in the democratic process in Croatia. Until the political campaign starts Grabar Kitarovic will limit her involvement and political activity to her leisure time", it was announced from NATO's Information Office and added that for now it is where Grabar Kitarovic works.
In response to the question whether it is possible that the Secretary-General forbid Grabar Kitarovic interference in Croatia's internal affairs, as HDZ stubbornly wants to show the Croatian public and whether she should not make political statements about the current political issues in Croatia, it is argued that there is only one constraint, it is that Grabar Kitarovic is doing it in her own spare time.
Grabar Kitarovic declined to comment on a number of political issues after HDZ on June 12 officially unveiled her as its candidate in the presidential elections, which will be held at the end of the year. She avoided stating her position on the Barbie affair, the issue of bilingualism in Vukovar and the economic situation in the country.
Every time Croatian journalists tried to get her stance on particular issues they would get rejected because the HDZ presidential candidate could not comment on the political situation in the country "while holding office in NATO".
Grabar Kitarovic announced that her campaign will begin after the NATO summit in September this year. The only interview to the Croatian media after her candidacy for president of Croatia took place under strictly controlled conditions, in an interview for Vecernji list daily on July 5.
"When the political campaign starts she will leave NATO in accordance with the rules of the organization", according to the response Index received from the NATO.
Current president Ivo Josipovic commented earlier on the nonparticipation of Grabar Kitarovic in public debate on political issues by saying that with her there is "a photo and no sound" and thus aroused the anger of feminist organizations in Croatia.
According to a public opinion research by Cro demoskop, the popularity of the current president Josipovic is in decline, and the HDZ presidential candidate constantly grows. Results of the survey, which was conducted for croatian radio and television about who the citizens would vote if the elections took place today, shows that Josipovic would have won with 49.2 % of the vote with Grabar Kitarovic in second place with 35.2%.
Josipovic's popularity compared to June dropped by 0.9%.