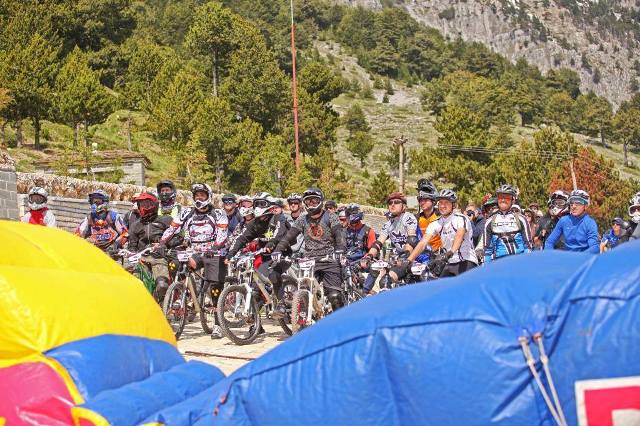 Mountain bikers from all Albanian speaking lands in the Balkan region gathered this weekend at Tomorri mount in order to participate in the activity organized by the Mountain Bike Albania association.
Over 80 participants from Albania, Kosovo and other countries of the region, and also Italy, participated in this event. They showed the growing tendency of mountain biking, as a suitable sport in Albania.
Bikers spent the weekend evenings and organized a festival in nature. The descent from the Tomorri mount took place on Sunday. It started at a height of 1650 meters and lasted around 45 minutes, in order to arrive to Polican. In spite of a difficult landscape, boys and girls enjoyed the adrenaline that this sport offers.
The first episode, Tomorr Mountain, part of the Mountain Bike Albania Series, was successfully finalized. The scope of this project is to combine different categories of mountain biking in different landscapes of Albania. /ibna/