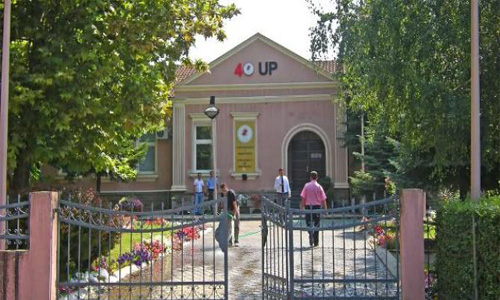 Pristina, April 2, 2014/Independent Balkan News Agency
By Elton Tota
The committee for the verification of scientific figures of the academic staff of the University of Pristina (UP) is no longer functional. This Commission was formed at the end of January this year, upon the decision of the Senate. This incentive came when the former rector of the UP along with several other professors, were accused of publishing their scientific works in magazines which are suspected to be phony.
The mission of this Commission is to make all necessary verifications about the scientific publications of the academic staff.
Sources within UP told IBNA that the commission has done very little work about these verifications. Meanwhile, so far there's been an internal agreement for this commission to cease to exist.
In these circumstances, it's still unclear if UP will verify suspicions over manipulations with the publication of scientific works.
The new rector of UP, Anton Berishaj says that Ministry of Education is the competent authority for this, while the ministry says that it can hold investigations if such thing is demanded by UP.
In the future, the CV-s of the academic staff of the University of Pristina will be made public in the official page of the University of Pristina. This has been promised by the rector, Anton Berishaj, but he doesn't offer a timeline as to when these data will be made public. Officially, he refuses to admit that this transparency comes as a result of the suspicions that exist on forgeries with scientific titles.
"I have not linked this process with any previous situation. Transparency is something that is a priority for the University, because our mission is to develop people with an open mind, but also to be open minded ourselves", said Berishaj.
On the other hand, there's also the issue of the verification of the degrees of the academic staff, of those who have completed their master and PHD and those who have published their scientific works in different magazines.
"The issue of the verification is not our duty, but that of the Ministry of Education. We don't want to suspect any of them who have submitted their PHDs|.
In contrast to the declarations made by the rectorate, the Ministry of Education says that University of Pristina has full academic autonomy.
"We can make verifications if we have a written request. Then, inspectors of the Ministry of Education can go and carry out extraordinary inspections. Otherwise, it's the prerogative of the University of Pristina, which has all legal powers to appoint professional commission which conduct the verification", said Arber Morina, spokesman of the ministry of Education.
So far, according to the ministry of Education, there's been no request or complaint of this nature. /ibna/