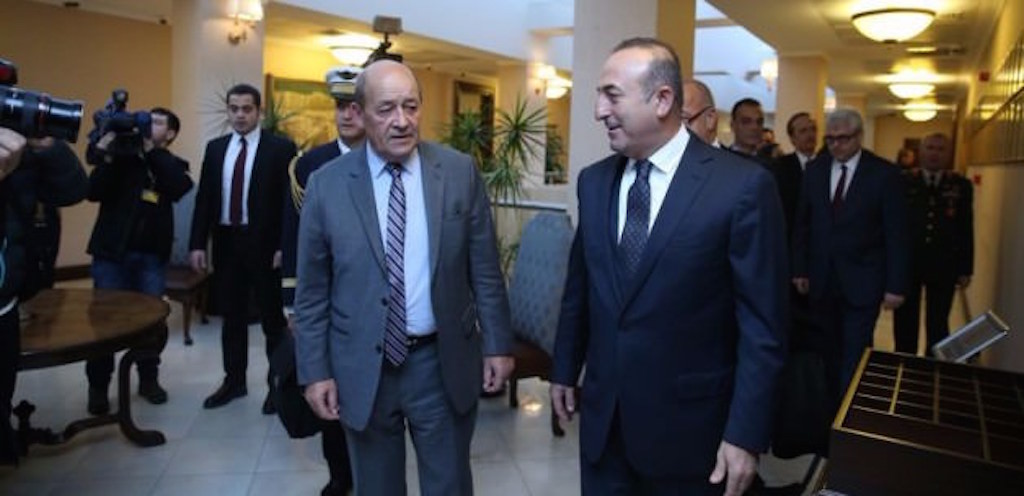 Diplomatic sources said that on Friday, the Turkish Foreign Minister Mevlut Cavusoglu had a phone conversation with his French counterpart Jean Yves Le Drian, after the French presidency expressed support for the PYD/YPG/PKK, all of them groups that are considered terrorist ones in Turkey.
It is a matter of political friendship for Ankara, since "Earlier Friday, Deputy Premier Bekir Bozdag tweeted that the French statement meant 'open support for terrorism, terror groups and terrorists; an attempt to legalize terrorist groups; and clear cooperation and solidarity with the terror groups attacking Turkey'.
Bozdag said Turkey remains determined to fight against terrorist groups, adding that those who forge friendship with such groups would end up losing Turkey's friendship", Anadolu reports.
Although on Thursday the French President Emmanuel Macron based what he said on "France's commitment against the PKK and its commitment to the security of Turkey", Ankara clarified that the French support for SDF is not in accordance with France's stance because the SDF is a Syrian unit of the same group, the PKK, which Turkey, France and Europe have recognised as a terrorist organisation.
So, Ankara objects to the proposal of "establishing a dialogue" with the SDF, as Macron suggested, due to the fact that it is one of the PYD/PKK's offshoots…. / IBNA
File Photo: Mevlut Çavuşoğlu – Jean-Yves Le Drian