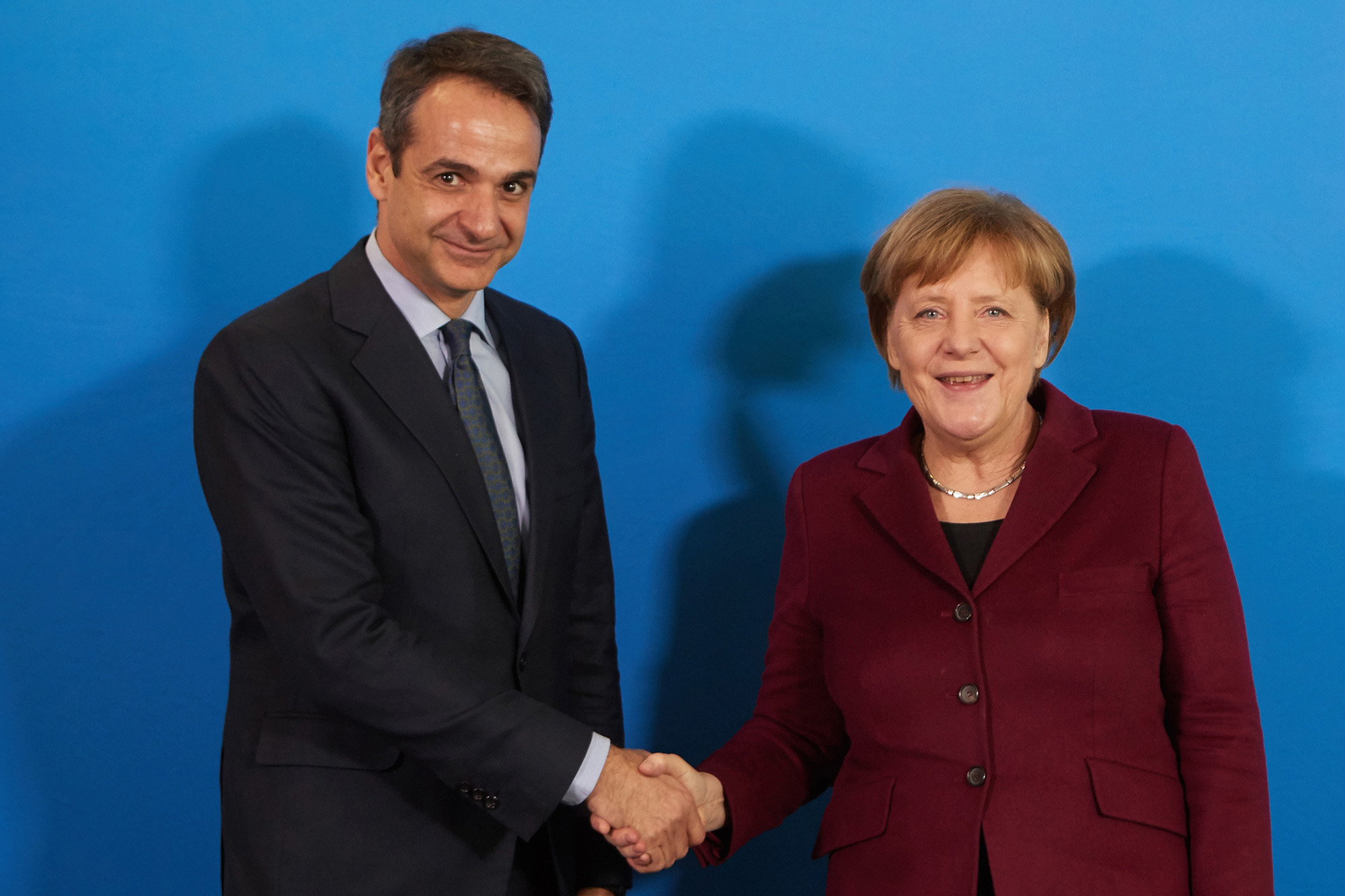 Greek Prime Minister Kyriakos Mitsotakis had a phone conversation today with German Chancellor Angela Merkel.
According to government sources, Kyriakos Mitsotakis expressed his dissatisfaction with the fact that Greece was not invited to the Berlin Summit, alongside his concern over the situation in Libya, especially after the signing of the "void memoranda" between Sarraj and Turkey.
The same sources report that the Prime Minister raised concerns around the security situation in the wider Eastern Mediterranean region, due to the destabilizing Turkish activity. He called on Miss Merkel and the rest of the EU representatives participating in the Summit to implement the decision of the last European Council to which they were bound.
The German Chancellor, according to government sources in Greece, pledged her full commitment to the EU's positions, noting, however, that the Berlin Summit aimed at bringing peace and stability to Libya and would not be dealing with maritime issues in the Eastern Mediterranean.
Angela Merkel also expressed her full support for the conclusions of the last European Council on the Libyan-Turkish Memorandum on maritime zones. /ibna