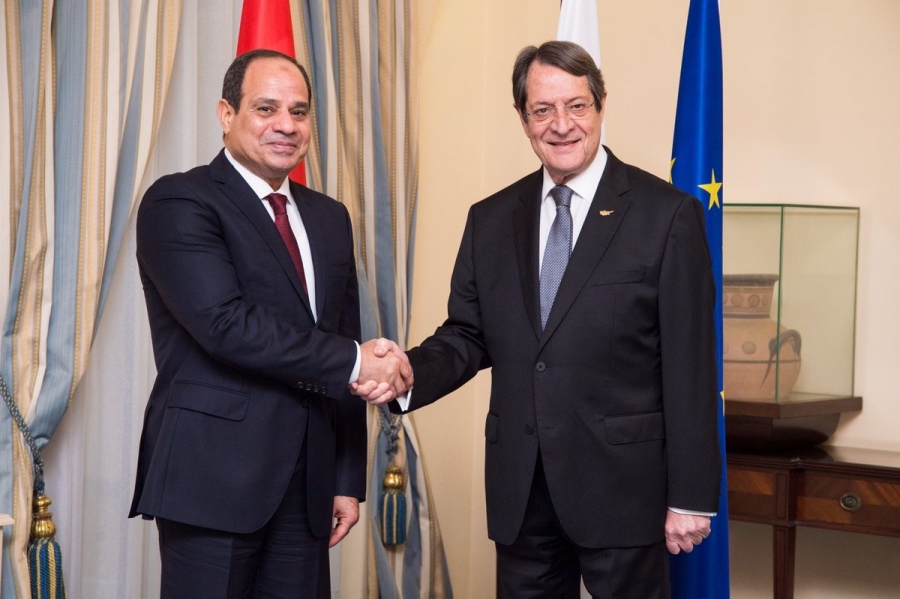 The President of the Republic of Cyprus Nicos Anastasiades had a lengthy phone conversation this afternoon with Egyptian President Abdel Fattah el-Sisi, according to a statement issued by the Cypriot Spokesman Kyriakos Kousios.
According to the communication, during their discussion Turkey's recent movements were brought up, and more specifically the illegal agreement it signed with the head of the Libyan National Council.
The President of Egypt, after denouncing the agreement on the basis that it lacked any sort of legal effect, agreed with the President of the Republic that all necessary measures should be taken to prevent any sort of implementation of the provisions of an illegal agreement.
Moreover, the Egyptian President stated that any military presence by Turkey in Libya would directly jeopardize the preservation of stability in the region.
It was further agreed that the Foreign Ministers of Egypt, Greece and Cyprus would be coordinating the necessary actions in order to prevent the Turkish plans being actualized. /ibna