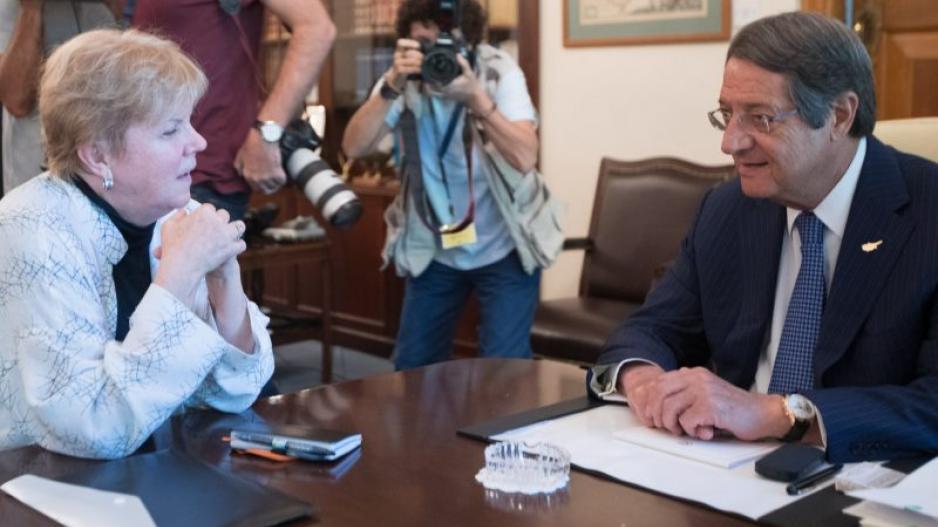 Cypriot President Nicos Anastasiades had a late afternoon phone call with the UN Secretary General's Special Adviser on Cyprus Jane Holl Lute, during which they exchanged views on the Cyprus issue.
The President of Cyprus reiterated his readiness, as well as his political will, to participate in an informal five-part meeting, in order to agree upon the terms of reference that would lead to a new creative dialogue.
During their conversation, the President of the Republic had the opportunity to point out to Jane Holl Lute that the ongoing violations against Cyprus' sovereign rights by Turkey not only did not help create the appropriate climate, but moreover fueled the concerns of the Greek-Cypriots regarding Turkey's real intentions.
Jane Holl Lute assured the Cypriot President that she would be forwarding to the UN Secretary-General the intentions and the concerns expressed by the President. /ibna