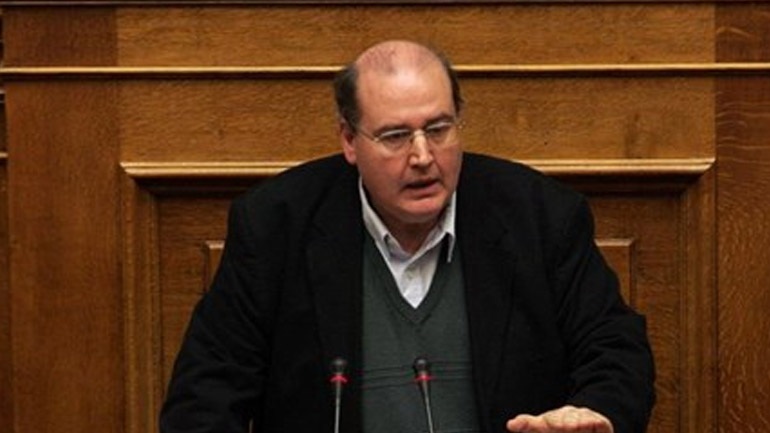 Athens, May 15, 2015/ Independent Balkan News Agency
By Spiros Sideris
In the State-Church separation issue returns the parliamentary spokesman of SYRIZA Nikos Filis, after the statements of Archbishop Hieronymos on "repentance".
"We follow respectfully His Beatitude. The great majority of society, over 70% of citizens, as recorded in recent polls, calls for the separation of church and state", Phillis says in his statement.
The parliamentary spokesman of SYRIZA speaks of democratic dialogue and not unilateral actions, arguing that the separation would prove useful for both parties, as well as beneficial to the people. "It goes without saying that the democratic debate cannot be done in terms of 'repentance'," Phillis says.
"The country is facing critical problems, not only the financial crisis but also the moral-political obsolescence. The exit from the complex crisis in which we live requires a new popular-democratic and rational culture of values, and its genuine personal-social paradigm", the statement concludes.
In statements made during his exit from the Church of St. Barbara, the Archbishop did not want to comment on the "war" raging both for the reception of the relics of St. Barbara with the honors of a head of state, but mainly for their planned transport on Friday morning at the Cancer Hospital Agios Savvas.
"In the last few days there have been many comments from officials and non-officials. I do not want to comment. I let everything go unnoticed. History will speak", he said and added: "These are people the people of words. Words, however, have made people tired and have brought the country in this state. We need a reason, not words".
Asked about the statement of the parliamentary spokesman of SYRIZA, on State-Church separation, the Archbishop Hieronymos replied: "Let's not spoil this atmosphere. This takes a lot of discussion and we have complete answers. Those who think such things will repent".
Hieronymos spoke of the greatness and the psyche of the Greek people, stressing that "we should be proud of the people and not forget them".