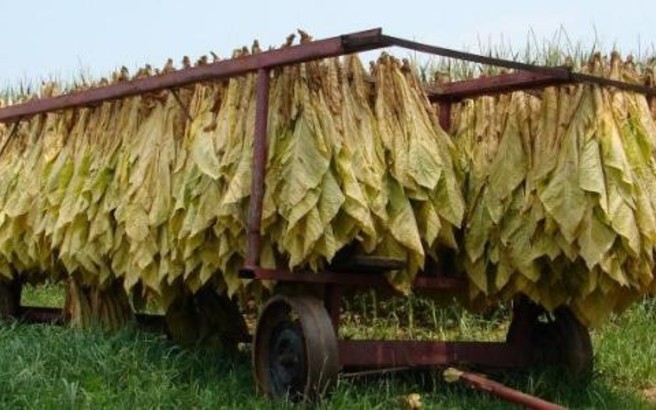 Athens, February 25, 2016/Independent Balkan News Agency
By Spiros Sideris
Cooperation agreement between the Greek government and Philip Morris for the absorption of Greek tobacco was signed yesterday at the Maximos Mansion, in the presence of Prime Minister Alexis Tsipras.
The agreement was signed by Agriculture Development Minister Vangelis Apostolou and CEO of Philip Morris International Andreas Kalantzopoulos.
"With the agreement is sealed on the on hand an intention of Philip Morris to obtain from Greek tobacco farmers 30,000 tonnes of tobacco in the three years, from 2016 to 2018, and on the other hand the commitment of the ministry to implement those policies that will make the production of Greek oriental tobaccos competitive", Apostolou said, to add that this is "is a distinct case of cooperation between the public and private sector, which will bring significant benefits to all involved, promotes collective action and representation of farmers, but above all, adds value to the toil of Greek tobacco grower".
The CEO of Philip Morris A. Kalatzopoulos, estimated that the agreement guarantees the continuous improvement of Greek oriental tobacco production through modern agronomic programs, high-productivity varieties, mechanization of harvesting, innovative drying systems, and especially the continuous education of farmers.
The cultivation of "oriental type" tobacco of Greece is 150,000 acres and the industry employs about 13,000 farmers, 12,000 laborers and 3,000 workers in the first phase of processing and associated with tobacco activities.