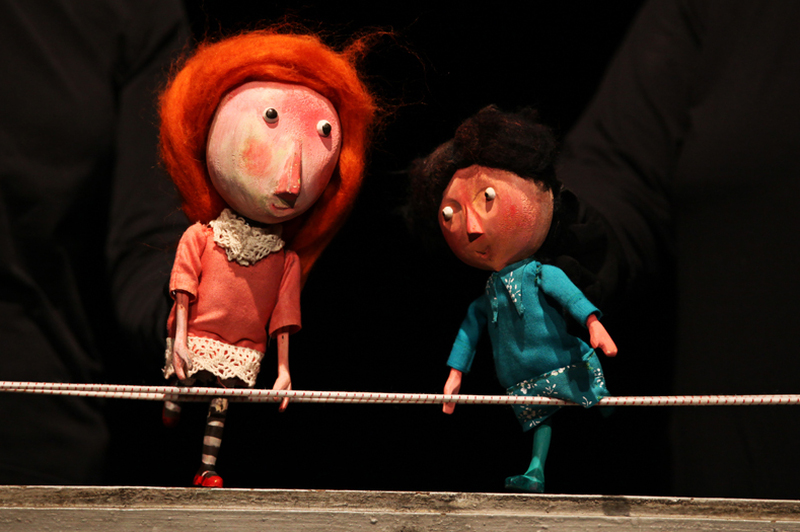 Banja Luka, May 12, 2015/ Independent Balkan News Agency
By Mladen Dragojlovic
The city of East Sarajevo, in the Republic of Srpska, in next few days will host the 16th International festival of professional puppet theatre for children "Lut Fest". What's interesting isthat, this year, the festival will have participants from three continents of Asia, Central America and Europe.
The festival opened Monday evening with the performance "Reflection of animation – Equinox" of Bulgarian National academy for theatre and film "Kr. Sarafov". The show is aimed for kids over seven years, as well as adults, and represents a new model of puppet theatre with improvised puppets. The performance is followed by the music of Jean Michael Jarre, and the world premiere was in East Sarajevo.
The audience will have a chance to watch theater from Japan with the show "Story about a bird, which telling a far East story, and Puppet theatre from Stara Zagora, Bulgaria, will represent itself with a modernized performance of popular "Wizard of Oz", which represents a specific puppet theatre musical. London String theatre marionettes will, through play of puppets in the show "Insect circus", show the new approach to traditional Victorian trick puppets. Other participants are coming from Estonia, Mexico, Portugal, Serbia and BiH. The festival will close the Belgrade theatre "Snail".
"This year Festival's motto is "Phenomenon of puppet play" and represents diversity of puppet theatres techniques and traditional theatre forms, said on the opening ceremony the executive producer of the Festival Aleksandra Mitric Stifranic.
Festival manager, Vitomir Mitric, told the media that the Festival has a high artistic level, surpasses regional borders and has become an important manifestation of this type in the world.
"Since the beginning of the traditional puppet festivals in East Sarajevo, more than 150 theatres from 30 countries worldwide have participated. This year we have 12 performances and 20 other events", Mitric said.
The festival was opened by a representative of the RS Ministry of Education and Culture, Dobrinka Maksimović, who said that the RS government and festival director Vitomir Mitric, were the originators of this cultural event as a gift to the children of East Sarajevo.
"The RS Government all these years supported this event with significant resources. The government and the ministry also support other cultural events in this area and will continue to do so in the future", Maksimovic said.