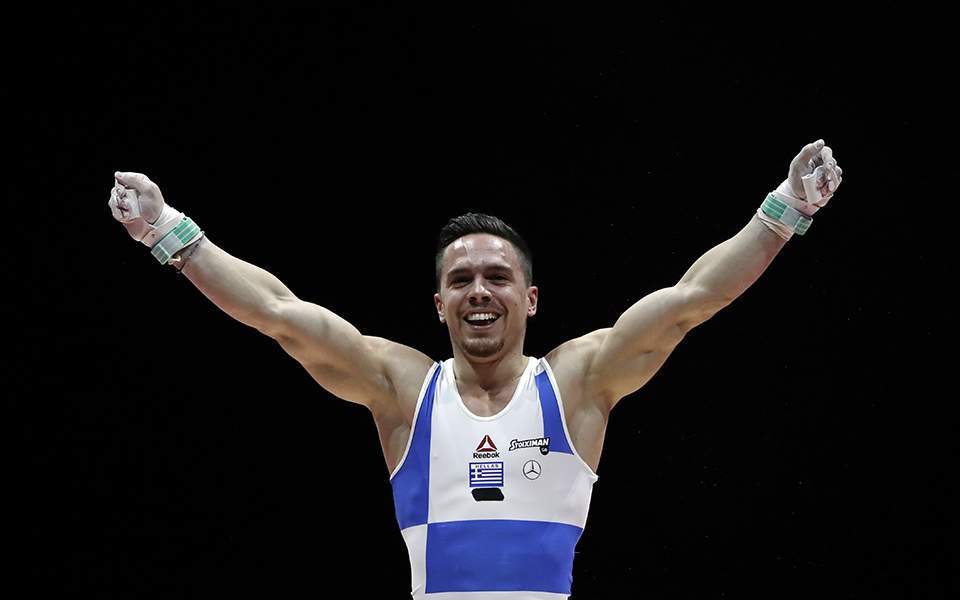 He is the absolute master in what he does and proved it for a fourth consecutive year, although his shoulder pain he battled bravely could have stopped him from competing were it not for his immense courage.
Eleftherios (Lefteris) Petrounias is a "guarantee", however, and proved so with his exquisite programme he presented in Glasgow, that led him to the gold medal.
The 27-year-old Olympic champion won the men's rings competition at 2018 European Championships held at the SSE Hydro in Glasgow, Scotland with a total score of 15.466 points (6.300 for difficulty and 9.166 for execution).
For Petrounias, that was the 8th final in his career in the 8th men's European Championship he competes: In 2011 he won the bronze in Berlin, his was 5th in the next 3 competitions (2012 Montpellier, 2013 Moscow, 2014 Sofia) whereas in 2015 again in Montpellier he came first, a European title he has not lost since, with gold medals in 2016 and 2017 in Bern and Cluj-Napoca respectively.
He is now at the same position with Italian gymnast master, Jury Chechi who had also been gold medalist in 4 consecutive competitions in 1990, 1992, 1994 and 1996. At the same time, Petrounias has "joined" the "club" of the glorious seven (athletes) of all 63 years the competitions has been running…. / IBNA