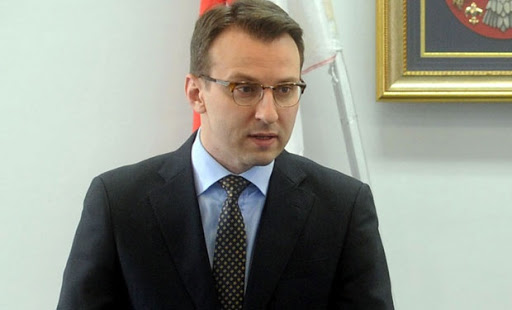 The Head of the Kosovo and Metohija Directorate Petar Petković said today that there could clearly be no solution to the Kosovo issue without Belgrade and a compromise, noting that the UN Security Council meeting on the situation in Kosovo and Metohija pointed in that direction.
"The fact that at yesterday's UN Security Council meeting we were able to see different views on the issue of Kosovo and Metohija from the great powers, the great difference in the way Kosovo and Metohija are treated shows that there can be no other solution without President Aleksandar Vučić speaking, that is, moving towards a compromise solution; it also shows that without Belgrade there is no solution to the problem of Kosovo and Metohija", Petković told RTS.
He also added that many in the West need to understand this, as does Pristina.
"Unilateral moves will get us nowhere, as will talks without Belgrade, without dialogue and a sincere desire to reach a final solution through negotiations in which neither side will be humiliated", Petkovic said.
He also stressed that Serbia would not agree to humiliation, noting that anyone who believed Vučić could be pressured was fooling themselves.
Petković highlighted the fact that the UN Secretary General's report mentions the obstacles posed by Hashim Thaci and Kadri Veseli while also it also underlines the extent of these obstacles, the purpose of which is not to uncover the truth but to avoid proving the facts.
He argued that it was not easy today for someone to be a Serb in Kosovo and Metohija, especially south of Ibar and in Serb enclaves, however he stressed that the "Serbs under attack", along with Serbian President Aleksandar Vučić, were determined to fight for their survival and shed light to the difficult situation and the incidents that arise.
"Whenever we have aggressive rhetoric from Pristina, there is intensive activity by Albanian extremists against the Serbs. We must work to finally stop the attacks on Serbs, and the special responsibility for this lies with the international community and especially KFOR", Petković concluded. /ibna