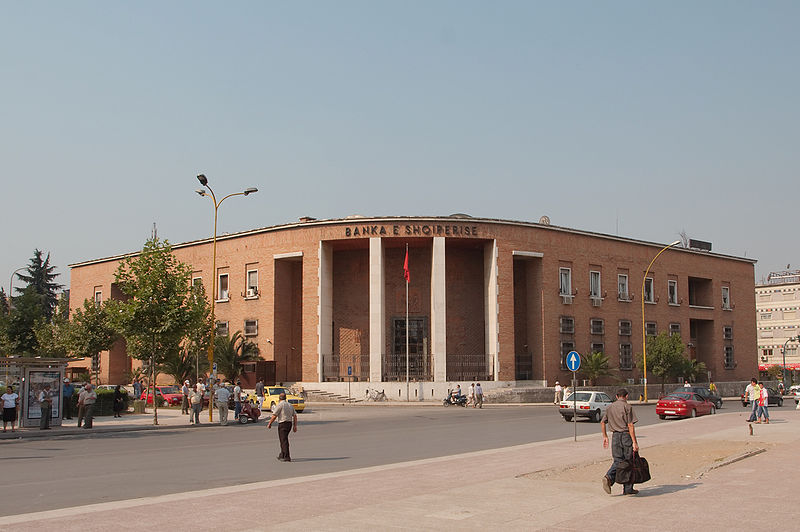 Tirana, August 8, 2014/Independent Balkan News Agency
A group of citizens and representatives of civil society gathered in front of parliament today in another protest to demand the discharge of the governor of the Bank of Albania, Ardian Fullani.
Zirkon Disha, one of the organizers of the protest announced that a petition has been signed by citizens from different cities of Albania and this petition will be signed to the president of republic, Bujar Nishani.
"We sign this petition to ask to the head of state to exert his constitutional power and call an extraordinary parliamentary session and demand the discharge of Ardian Fullani as the responsible person for the theft occurred at the Bank of Albania", said Disha. The petition in question will also be sent to parliament and its speaker, Ilir Meta.
The heist at the Bank of Albania was discovered during the time when a commission appointed by the Bank of Albania would make an inventory of the money which was being thrown into circulation or those which were being withdrawn from circulation.
Authorities have arrested two people about this case, both employees of the Bank of Albania, Ardian Bitraj and Mimoza Bruzia.
Authorities started to investigate when Ardian Bitraj confessed in front of the committee appointed by the Bank in order to audit the money found on stock, that along with his colleague, Mimoza Burzia, he had taken out a significant amount of funds from the sector that he worked in. /ibna/