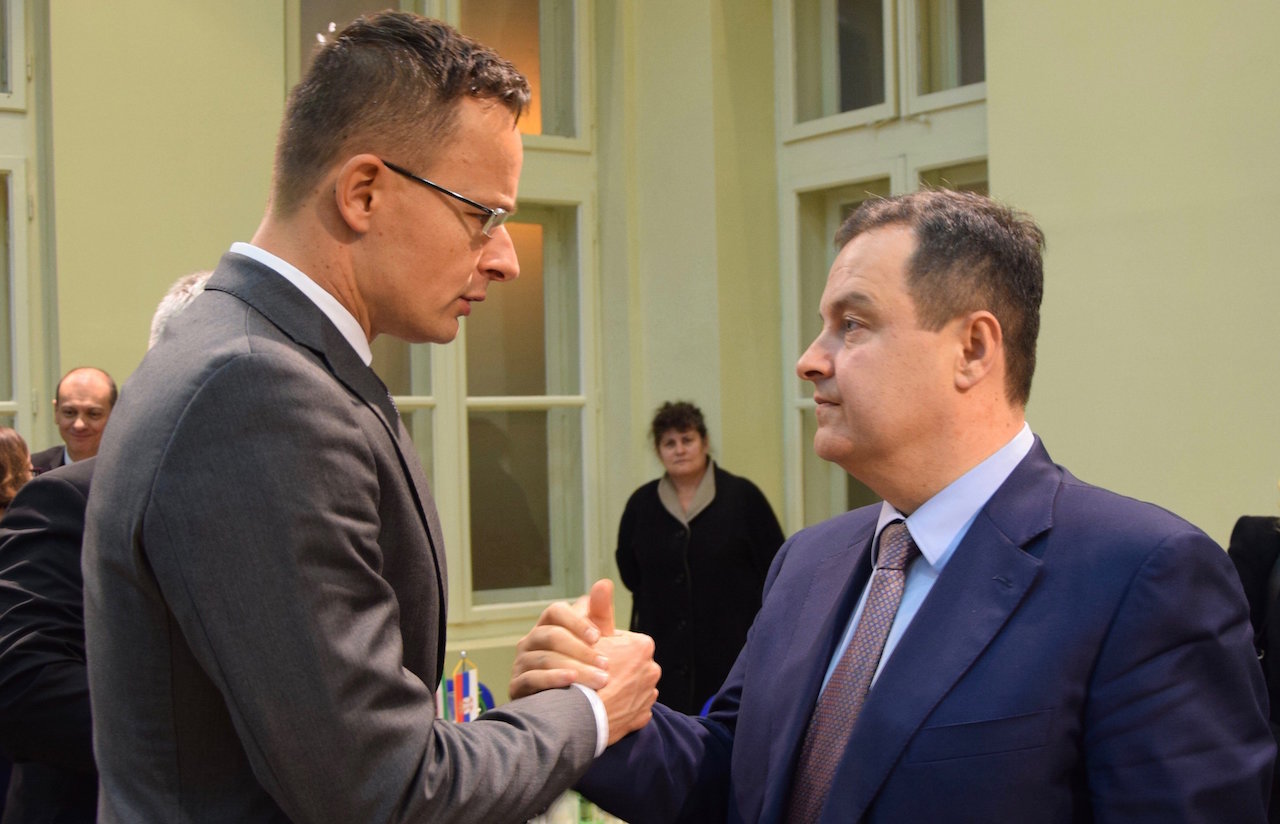 "The greatest Serb of international relations is Peter Szijjártó", the Hungarian Foreign minister, said his Serbian counterpart Ivica Dacic. "In difficult moments he defends Serbia so loudly, so strongly and courageously; maybe the others think the same like him, but in that case they should speak out", Dacic went on.
Dacic and Szijjártó inaugurated a border crossing today.
The Serbian Foreign minister thanked Hungary for its support to the Serbian EU integration process. Szijjártó is, according to Dacic, a consistent and loud advocate of the EU enlargement policy; he "absolutely righteously sees Serbia as the next member state". "Hungary fundamentally understands the Serbian effort in joining the bloc", he added.
"Serbia is often being accused of the so called 'Greater Serbia' concept. The greatest Serb in international relations is Peter Szijjártó", Dacic said.
The great advance in relations between Hungary and Serbia has been achieved in the past five years; the things that once looked impossible are normal today, Dacic said suggesting that "this should be the model for others" too.
Szijjártó said that, from the standpoint of Hungary, "Serbia has its place within the EU". "The others may think that too, but we say it loudly", he added.
Hungary "does not allow" criticism against Serbia regarding its policy towards national minorities, Szijjártó said. Serbia has given much more rights for the Hungarian minority than some other neighboring countries, he went on.
"Hungary provides all possible assistance to Serbia in order to accelerate negotiations and its entry into the EU. Serbia will be ready to join the EU long before 2025, the year determined by the EU", Hungarian minister concluded…. / IBNA
File Photo