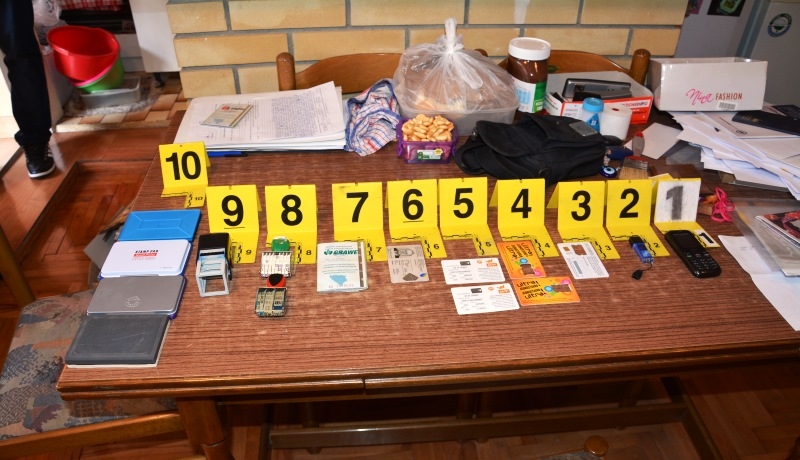 Banja Luka, June 20, 2016/Independent Balkan News Agency
By Mladen Dragojlovic
The Republic of Srpska police performed on Monday the operation codenamed "Crown", in an attempt to stop the misuse of personal information of BiH citizens.
As it was reported, eight persons were arrested in BiH, a few more in Croatia and Slovenia and will be questioned about this case. A few months ago, the police found a falsified passport under the name of a BiH citizen who lives abroad and haves the citizenship of another country. These personal information, such as ID numbers, were sold to criminals in order to provide them with falsified documents and free movement through the region. It seems that this kind of information was very expensive because some members of this international organisation built big houses and purchased very expesive cars.
The BiH Prosecutor's office announced that they gave the order for the beginning of the operation "Crown" and that their prosecutor is in charge for this case.
"The suspects are charged with, from May 2013, in the cities of Banja Luka, Gradiska, Srbac and the wider region of western and northern BiH, contrary to the Council of Europe Convention and the laws of BiH, conducting unauthorized sale of personal data of citizens, which are legally protected", announced the Prosecutor's office.
According to the evidence that were gathered through several months, the suspected persons sold personally identifiable information, such as identity cards and passports, to foreign nationals. Forged documents which were made in this way, in fact contained the actual data. These documents were used by members of criminal groups and clans from Serbia, Croatia, Montenegro, Slovenia and Bulgaria, which are associated with the commission of serious crimes related to organized crime.
During the operation, one member of the police was arrested. She is suspected of helping in the creation and distribution of these documents.
The RS Interior ministry announced that police officers searched eight objects and seized illegal weapon, cell phones, SIM cards for cell phones, forged documents, photos and PC equipment for forging documents. The persons involved in this illegal operation earned thousands of Euros.