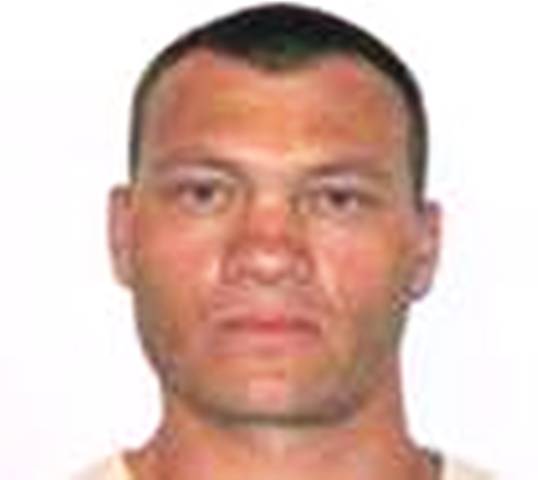 Tirana, December 31, 2013 / Balkan Independent News Agency
A person suspected of the injury of a police officer in Durres (Albania) has been killed by Special Forces of State Police in an operation for his capture.
Gazmir Marku, 32 years of age, (photo) resident in Durres has been shot 10 times by police forces, while he had been hiding for several days in a home in the suburbs of the coastal city.
State Police said for balkaneu.com that Marku was gunned down on Monday evening in the moments when he was asked to surrender.
"At the moment when police special forces have called upon Gazmir Marku to surrender, this person has opened fire against police forces, putting their life in danger. In these circumstances, Special police Forces have responded with fire and following the intervention, it was noticed that Gazmir Marku had remained killed", said official police forces to IBNA agency.
Enquiries on the scene led to the discovery of a machine gun, with two cartridges wrapped in scotch tape and a large number of shells discovered around him.
Experts said that 10 bullets coming from different directions were found on Marku's body, bullets which have caused his death. Meanwhile, 26 shells have been found near his body, shells fired from Marku's gun toward police.
The operation for the capture of Marku, which was finalized with his murder, following police decision to declare him a wanted person suspected of wounding an agent of criminal police, Agron Halilaj. To find the location where he was hidden, police offered 5 thousand Euros.
The wounding of the police officer had taken place near a suburban quarter of Durres. Police forces reached Marku's abode, following information over an attempted violent robbery taken place earlier in this area. Given that searches are carried out mainly on the homes of persons with previous criminal convictions, police forces raided Marku's home. While they were attempting to arrest him, Marku opened fire by injurying one of them, police agent Agron Halilaj.
Police operations for the capture of wanted people have frequently been associated by tragedies in Albania. In Durres, a person suspected of serious crimes was surrounded in order to achieve his capture.
The operation finalized with the killing of 4 police officers and the injury of the wanted person.
In other cases, police have failed tens of times to capture a wanted person and police officers have often resulted to be the victims.
Families of the wanted men in several cases have often accused the state of carrying out professional police operations. /ibna/