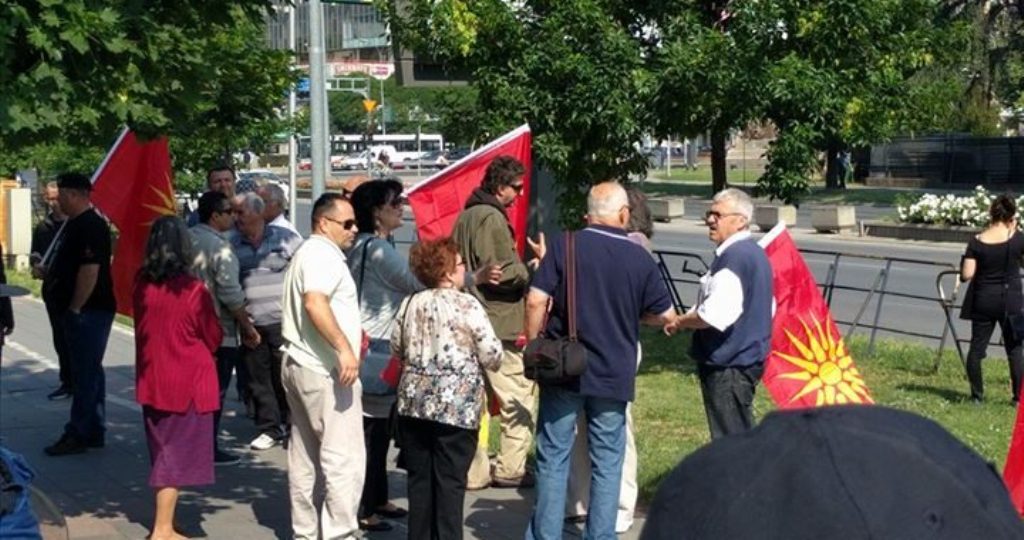 The trial against the nine people who are accused of violence against MPs on the night of 27 April in the Parliament of FYROM is taking place in the Court of First Instance in Skopje.
While the defendants have been brought to court, outside of the court, tens of people have protested with the request for their release. Two of the defendants are father and son, Kire and Bate Georgievski, who have used violence against MP of the Alliance for Albanians, Ziadin Sela.
Meanwhile, a defendant initialed J.C, 28 from Prilep, is accused of using violence against the social democrat leader, Zoran Zaev on the violent evening of 27 April. The defendant was stopped yesterday by police, while he was trying to leave the country through Skopje airport.
Meanwhile, new photographs have been published about the violence seen in Parliament, where Sela MP is seen being beaten brutally. /balkaneu.com/